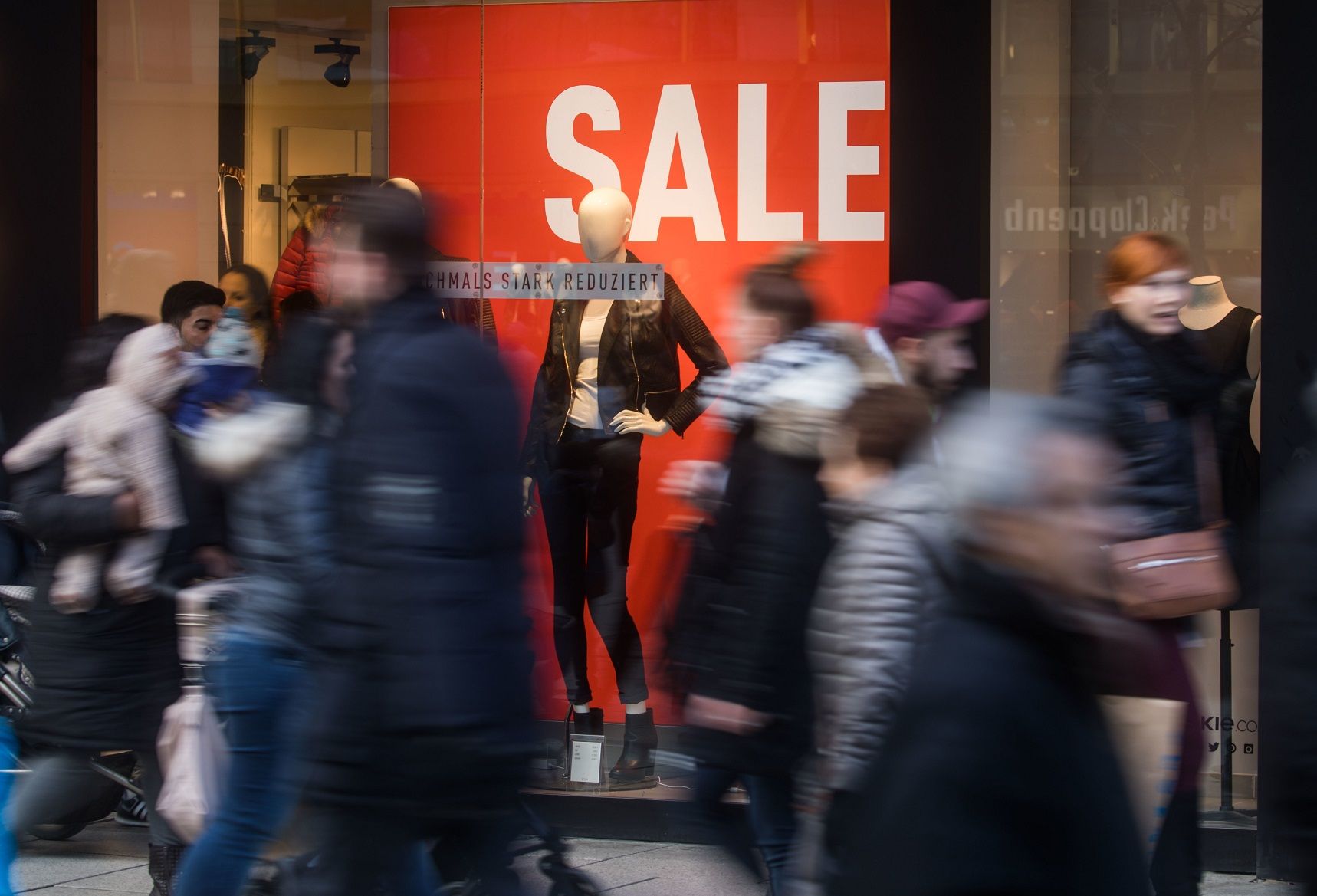 Altmaier wants to prevent shops dying off in inner cities. (picture alliance/dpa)
Germany's Minister of Economics Peter Altmaier wants to prevent the bankruptcies of smaller shops in inner cities as a result of the coronavirus crisis. "We must develop concepts for revitalizing the inner cities," the member of the center-right Christian Democrats (CDU) told dpa. "We want to prevent inner city shops from dying off." To this end, he is relying above all on digitalization to strengthen retailers and make shopping and spending time in city centers more attractive for customers.
"Now it's less a matter of constantly handing out new money, but rather of making the city centers more attractive," Altmaier said with regard to demands to issue consumer vouchers. He observed that the lowering of the value-added tax rate until the end of the year is having an effect and is helping to bring forward investments in higher-value consumer goods in particular.
Since the start of the coronavirus pandemic, many more transactions have been conducted online, Altmaier said. He also wants smaller businesses to participate more strongly in this trend. The minister also said he considered it important to use digital offers to develop city district concepts, which could lead, for example, to the city being perceived by people as a "space of experience" at weekends. This would then also open up new opportunities for the catering sector.
Altmaier announced that at the beginning of September he would invite those affected to a meeting "to talk about the economic opportunities of digitalization for city centers, for retailers, and for the catering trade." The federal government must be prepared to "support necessary measures even more strongly together with local and state governments," he said.

Notice: No person, organization and/or company shall disseminate or broadcast the above article on Xinhua Silk Road website without prior permission by Xinhua Silk Road.