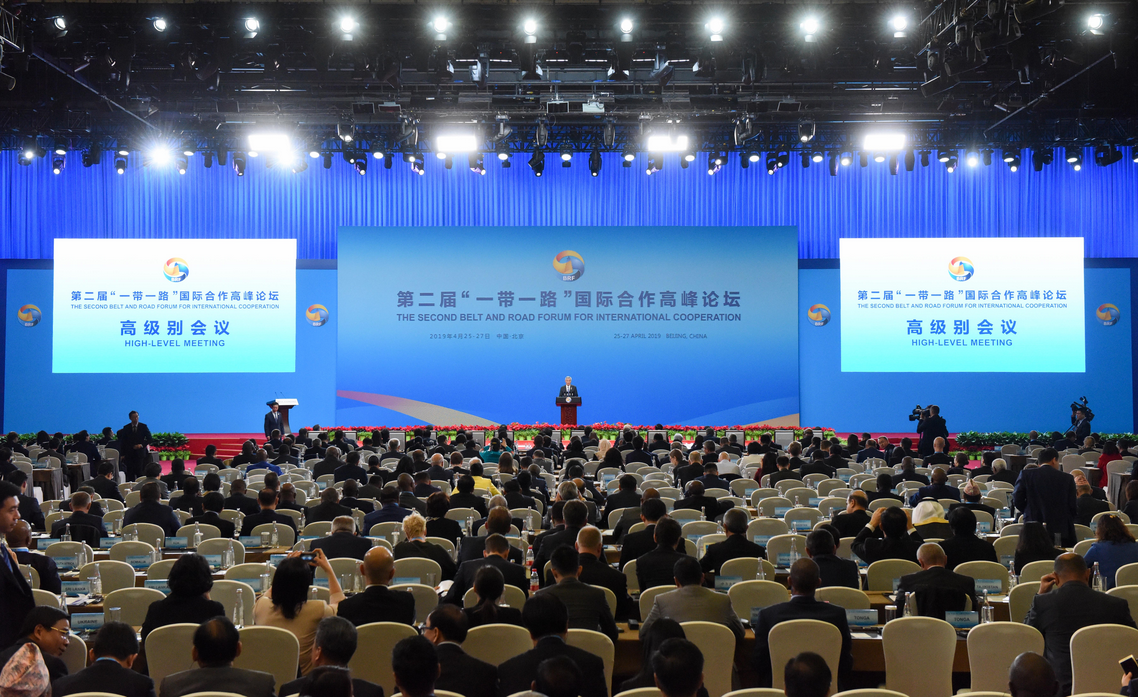 Photo: The high-level meeting of the Second Belt and Road Forum for International Cooperation is held in Beijing, capital of China, April 26, 2019. (Xinhua/Chen Yehua)
-- About the Belt and Road Initiative
The Belt and Road Initiative (BRI) -- China's proposal to build a Silk Road Economic Belt and a 21st Century Maritime Silk Road in cooperation with related countries -- was unveiled in September and October 2013.
The initiative focuses on promoting policy coordination, connectivity of infrastructure and facilities, unimpeded trade, financial integration, and closer people-to-people ties through extensive consultation, joint contribution and shared benefits, with the goal of bringing benefits to all.
The initiative covers primarily East Asia, Southeast Asia, South Asia, West Asia, Central Asia, and Central and Eastern Europe. It reflects a convergence of interests and an increasing need for regional and global cooperation.
-- The Belt and Road influence
1. "Through the BRI, China provides a fair model for international ties, which is trustworthy for all the world to interact with," Waleed Gaballah, a member of the Egyptian Association for Political Economy, told Xinhua in an exclusive interview.
2. Greece and China have opened a new era by transforming their relationship into an even more dynamic and mutually beneficial cultural and economic partnership, Greek Prime Minister Kyriakos Mitsotakis told Xinhua here in a recent written interview.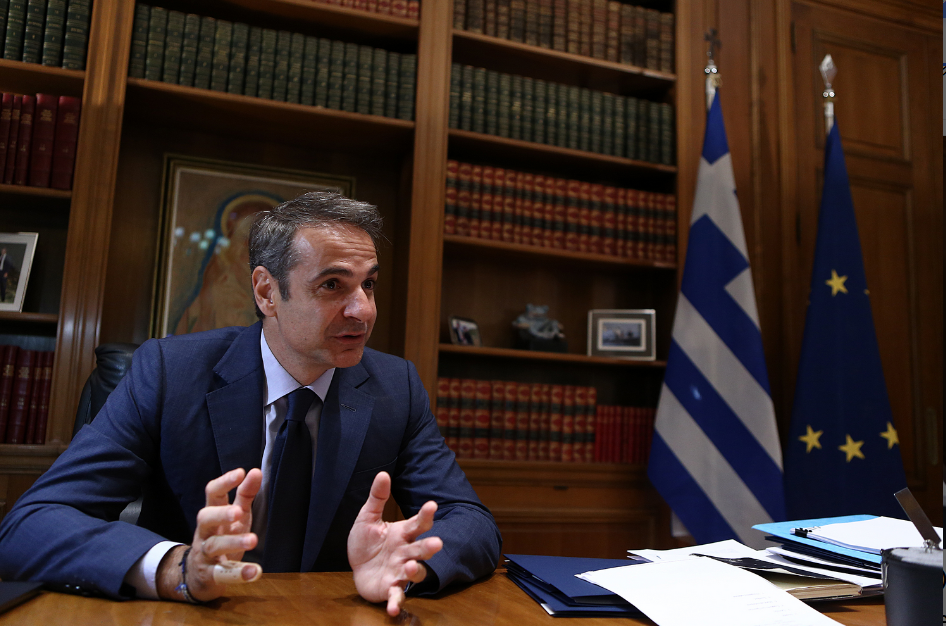 Photo: Greek Prime Minister Kyriakos Mitsotakis speaks during an interview in Athens, Greece, Oct. 30, 2019. (Xinhua/Marios Lolos)
"The cornerstone of the relationship between our two countries can be summarized in two words: mutual respect," the Greek leader said, adding that the two countries have enjoyed a harmonious and friendly relationship since the very beginning of the establishment of their diplomatic relations.
Greece believes that the Belt and Road Initiative (BRI) will help create the infrastructure required for the development of global trade, and Greece has a lot to contribute due to its geostrategic position as a natural bridge linking three continents, said Mitsotakis.
3. Lucio Pitlo, a lecturer from the Chinese Studies Program at the Ateneo de Manila University, told Xinhua that China is an important partner of ASEAN and can greatly help ASEAN in poverty alleviation, infrastructure, and renewable energy and other areas. Pitlo said the Master Plan on ASEAN Connectivity (MPAC) and China-proposed Belt and Road Initiative (BRI) has clear convergence, adding that he is optimistic on railway, port and other infrastructure construction between China and ASEAN.
4. Pakistani Foreign Minister Shah Mahmood Qureshi said that the China-Pakistan Economic Corridor (CPEC) has given an economic and social development dimension to Pak-China relations.
Addressing the Friends of Silk Road Forum here, Qureshi said that the second phase of CPEC with a focus on industrial and socio-economic cooperation has started and will bring prosperity and progress to local communities, and pave the way for enhancing Pakistan's development.
"Pakistan and China believe in promoting collective dialogue, deepening practical cooperation and working together towards a stronger and prosperous world with a shared future in the new era. Both our countries jointly endorse the vision of a community with a shared future for mankind," Qureshi added.
5. The China-proposed Belt and Road Initiative (BRI) has created a lot of opportunities for cultural cooperation in different forms between Cambodia and China. Speaking in an interview with Xinhua ahead of the Conference on Dialogue of Asian Civilizations in Beijing later this month, Kong Vireak, director of the National Museum of Cambodia, said since the BRI was announced in 2013, he had been invited to China for several times for cultural events under the BRI framework.
"Within five years, I've traveled a lot to China to join exhibitions, conferences, seminars, workshops on cultural exchanges," he said. "Because of the Belt and Road Initiative, we can make a lot of friends, Chinese friends, and we have a lot of exchanges."
6. China-proposed Belt and Road Initiative has greater global influence every day and Argentina wants to participate to improve infrastructure and trade, Argentine Ambassador to China Diego Ramiro Guelar said on May 2.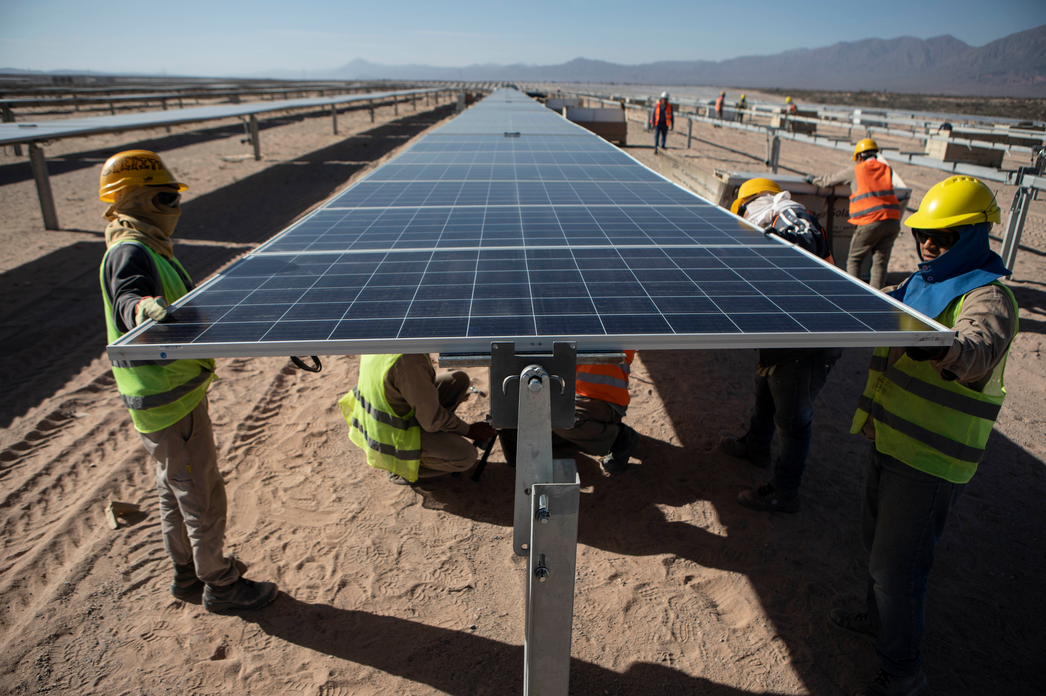 Photo: Workers install solar panels at a photovoltaic plant in the town of Cafayate, Salta Province, Argentina, Sept. 18, 2019. The construction of a photovoltaic plant with Chinese technology and equipment is soon to be concluded in the northwestern province of Salta, some 1,400 km from the capital Buenos Aires. (Xinhua/Martin Zabala)
More than a regional initiative, it is significant to the global economy and has attracted many Latin American countries, Guelar said in an interview with Xinhua.
According to the ambassador, Argentina will channel more energy into developing its energy and transport mix for the next 30 years, which is directly linked to partnership with China and participation in the initiative.
"China has big companies and rich experience to push forward development in railways, roads, water conservation and energy in Argentina," Guelar said.