On 30th April 2015, the Outline Plan of Beijing-Tianjin-Hebei Integrated Development, approved by the Political Bureau of the Central Committee of the Communist Party of China, provides for a spatial layout featuring "one core, two cities, three axes, four areas and multiple nodes" for the coordinated development of the three areas.
The ultimate goal is to move noncapital functions away from downtown Beijing, which will aid efforts to control population growth.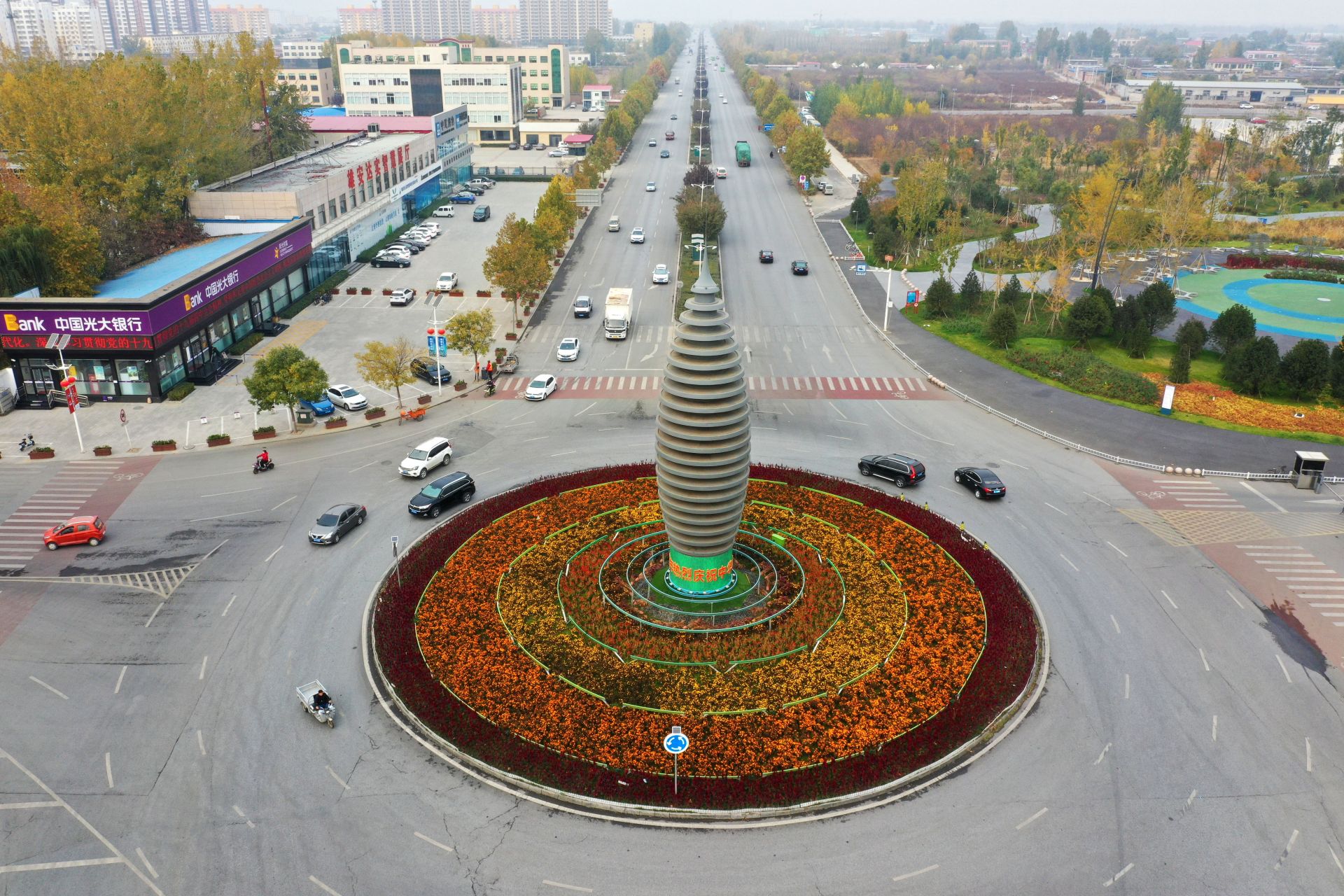 Photo taken on Nov. 6, 2019 shows the autumn scenery in Xiongan New Area, north China's Hebei Province. China announced plans in 2017 to establish the Xiongan New Area, located about 100 km southwest of Beijing. It is a key move in pushing the coordinated development of the Beijing-Tianjin-Hebei region. (Xinhua/Xing Guangli)
The outline, released by the Beijing-Tianjin-Hebei Integrated Development Office, also clarifies the functions of four strategic areas: the Caofeidian Integrated Development Zone in Hebei, the Beijing New Airport Economic Zone, Tianjin Binhai New Area and the Zhangjiakou-Chengde Ecological Area, also in Hebei.
Beijing is referred to as the core, while the two cities refer to Beijing and Tianjin, the main engines for coordinated development. The three axes are Beijing-Tianjin, Beijing-Baoding-Shijiazhuang and Beijing-Tangshan-Qinhuangdao industrial development belts and axes attracting surrounding cities and towns. These three axes shape the main frame for coordinated development. The four zones are the central core, eastern seaside development, southern function expansion, and northwest ecological conservation zones. Every zone has its own spatial sphere and development target. The multiple points refer to regional central cities such as Shijiazhuang, and other cities like Zhangjiakou. They aim to enhance comprehensive urban supporting capability and services while attracting industrial and people.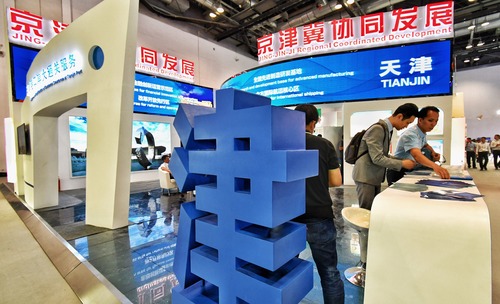 Visitors consult at an exhibition area for Beijing-Tianjin-Hebei regional coordinated development at the Fifth China Beijing International Fair for Trade in Services in Beijing, May 28, 2018. The fair kicked off here on Monday and will last until June 1. More than 130 seminars, meetings and trade activities have been planned for the fair. (Xinhua/Li Xin)(wsw)

The launch of the Beijing-Tianjin-Hebei coordinated development initiative sets out to shoulder non-capital core functions and address Beijing's "metropolitan mire". Municipal urban layout and spatial structure are optimized to construct a sound modern transportation network and expand ecological space of environmental capacity. Industrial update and transformation should be promoted, and a shared public service system should be jointly built. Market integration should be accelerated. Efforts are made to build a new modern capital circle. A new coordinated development landscape should be shaped, featuring shared goals, integrated measures, complementary advantages and mutual benefit and win-win results.
China's landmark plan for regional coordinated development reported improving industrial integration, official data showed.
The Beijing-Tianjin-Hebei area saw rapid growth of companies and other entities operating across the three neighboring northern Chinese provincial-level regions in the past five years, data from the National Bureau of Statistics showed.
Such entities reached 16,000 by end-2018, surging over 180 percent compared to the end of 2013.
Among these entities, modern services like leasing and information transmission software expanded to over 41 percent of the total in 2018, while the share of traditional services dropped.
The Beijing-Tianjin-Hebei strategy was officially proposed in early 2014 as the country seeks to foster regional growth engines with coordinated regional development.