-- Introduction of CPEC
China-Pakistan Economic Corridor (CPEC) is a framework of regional connectivity. CPEC will not only benefit China and Pakistan, but will have positive impact on Iran, Afghanistan, India, and Central Asia. The enhancement of geographical linkages having improved road, rail and air transportation system with frequent and free exchanges of growth and people-to-people contact, enhancing understanding through academic, cultural and regional knowledge and culture, activity of higher volume of flow of trade and businesses, producing and moving energy to have more optimal businesses and enhancement of co-operation by win-win model will result in well connected, integrated region of shared destiny, harmony and development.
China Pakistan Economic Corridor is journey towards economic regionalization in the globalized world. It founded peace, development, and win-win model for all of them.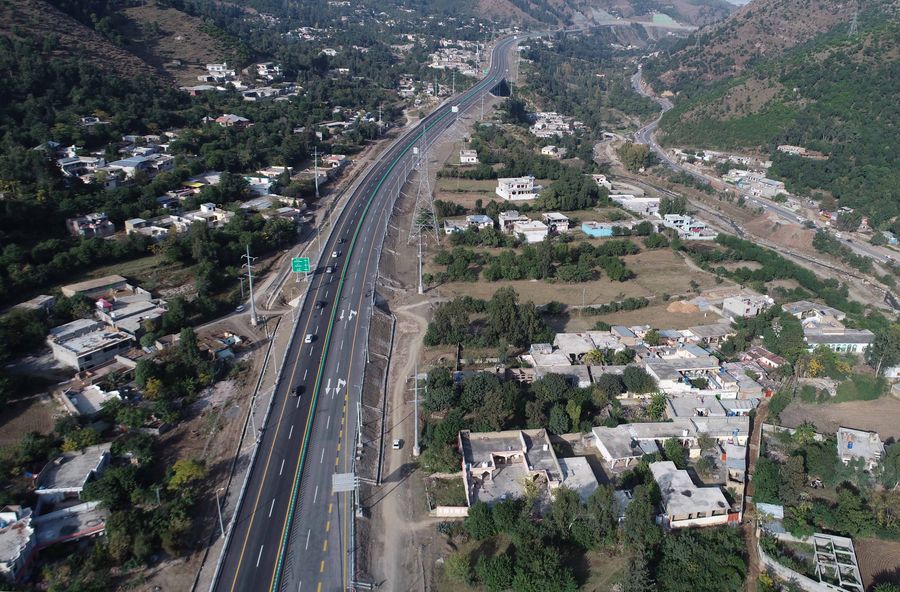 Photo taken on Nov. 18, 2019 shows a view of the expressway section of the Karakorum Highway (KKH) project phase two in Pakistan. (Xinhua/Liu Tian)
-- CPEC making progress
The China-Pakistan Economic Corridor (CPEC) is making a steady progress, and its scope will be further enhanced in the second phase, the chairman of the CPEC Authority in Pakistan said in April, 2020.
The industrial development, agriculture, food security, science and technology, and tourism will be the major sectors in the second phase of the multi-billion-dollar project, Chairman Asim Saleem Bajwa said in a tweet.
Many projects focusing on infrastructure and energy sectors in the first phase of CPEC have been completed and are already operational, and work on the second phase is underway.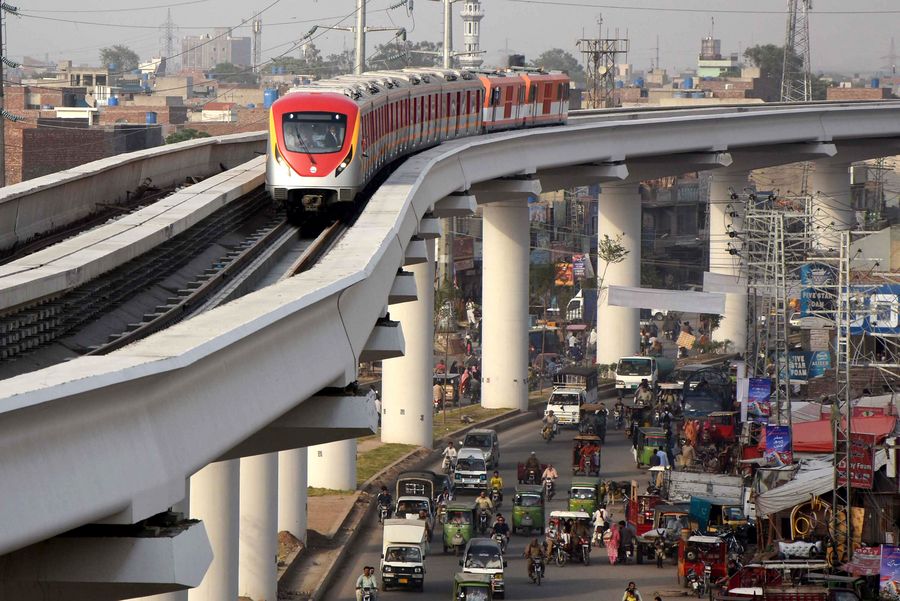 Photo taken on May 16, 2018 shows the Orange Line Metro Train (OLMT) during a test run in eastern Pakistan's Lahore. (Xinhua/Jamil Ahmed)
Talking to Xinhua, Vaqar Ahmed, joint executive director at the Sustainable Development Policy Institute, an Islamabad-based think tank, said the foreign direct investment by Chinese companies in the special economic zones under CPEC, is expected to be the major contributor to the uplift of Pakistan's economy in the post COVID-19 scenario.
The process of formation of joint ventures between the private sectors of the both countries has already been initiated, and will get a further boost when things got back to normal after the disease is defeated.
-- CPEC under the Belt and Road Initiative (BRI)
Pakistan underscored that the China-PakistanEconomicCorridor(CPEC), a signature project of Belt and Road Initiative (BRI), was transformational. A CPEC Authority was established to oversee the expeditious implementation of CPEC projects. Both sides maintained that the new phase of high-quality development of CPEC will promote industrialization and socio-economicdevelopment in Pakistan. Both sides hoped that the 10th Joint Cooperation Committee (JCC) meeting of CPEC, to be held soon, will further contribute to making CPEC a High-Quality Demonstration Project of BRI. Both sides stressed that the economicand social impact of CPEC on the region will be substantial and beneficial and hoped that the international community will support such efforts that underpin economicdevelopment. (The excerpt from a joint statement released by China and Pakistan, titled Deepening Comprehensive Strategic Cooperation between the Islamic Republic of Pakistan and the People's Republic of China)