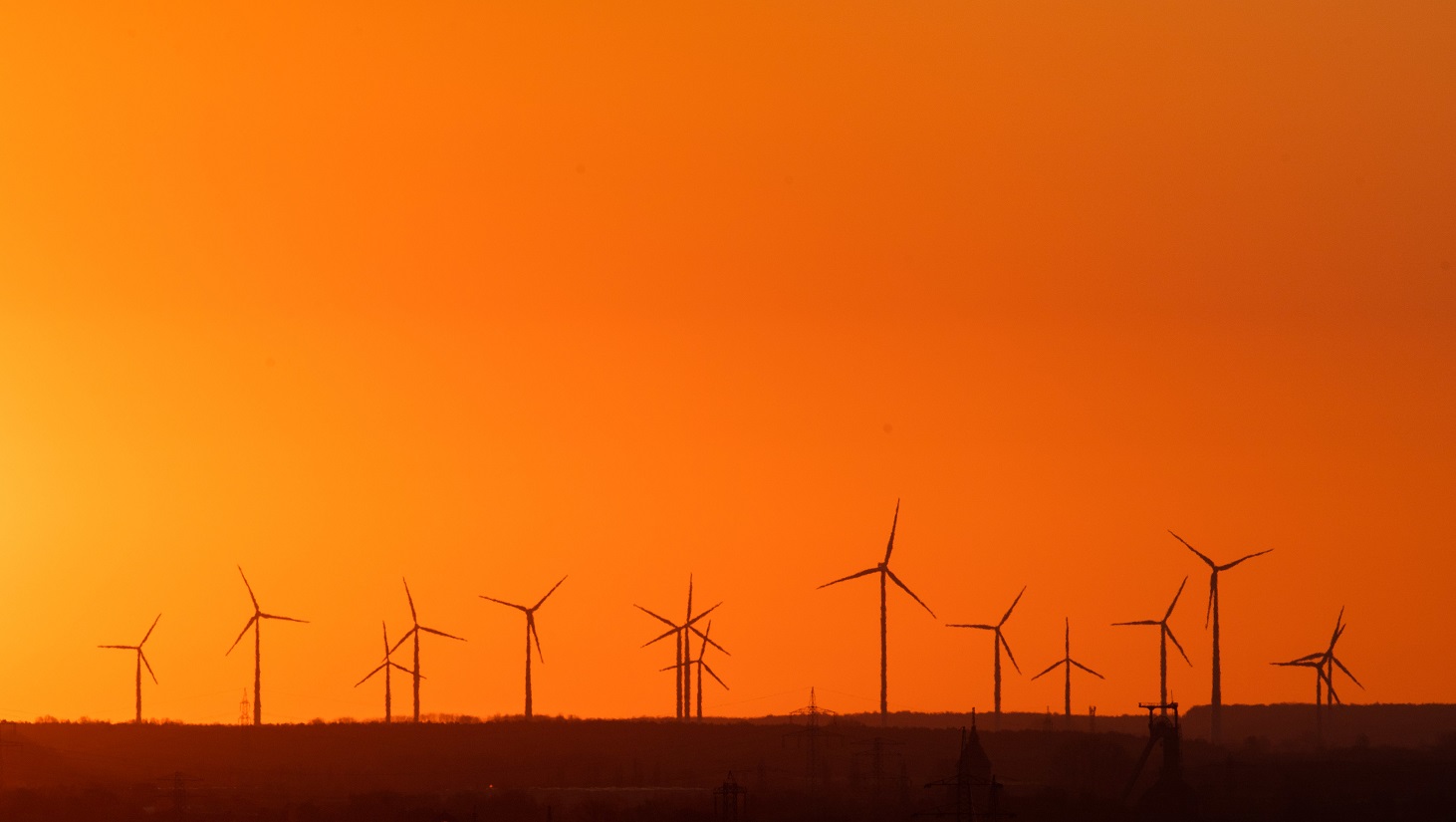 Berlin public utilities company builds wind farm. (picture alliance / dpa)
With the construction of a wind farm to the east of Bernau, Berlin's state-owned energy company, Berliner Stadtwerke, intends to significantly increase the capacity of its wind turbines this year. With nine wind turbines and a total capacity of at least 31 megawatts, the project is currently one of the largest new onshore construction projects in Germany, the city state's economics ministry announced on Wednesday.
The construction started in February and the foundations are almost complete. Towers and rotors are to be assembled by late autumn and the turbines are to supply green electricity for almost 31,000 households from the beginning of 2021. According to the information provided, the municipal utility company is investing a total of 38.7 million euros in the wind farm project.
Nine wind turbines from the Danish manufacturer Vestas will be erected on land belonging to Berlin near Bernau on the northern outskirts of the city. Eight of them are 200 meters high, while one is 212 meters high because it has a larger rotor diameter and a slightly higher foundation. According to the information provided, the foundations each have a diameter of 26 meters.
Wind power has not yet played a major role for the Berliner Stadtwerke. Around 20,000 households are supplied with electricity from the wind turbines installed so far. Currently, the Berliner Stadtwerke owns four wind turbines and has a share in a regional wind farm operated by Energie Baden-Württemberg AG (EnBW). According to the information provided, the available wind capacity is 20.4 megawatts. Another wind project with up to three turbines is planned near Stahnsdorf south of Berlin, according to Berlin's economics ministry.

Notice: No person, organization and/or company shall disseminate or broadcast the above article on Xinhua Silk Road website without prior permission by Xinhua Silk Road.