In July, 2018, the heads of state of Rwanda and China witnessed the signing of multiple agreements on bilateral cooperation in the Belt and Road Initiative (BRI) and other areas.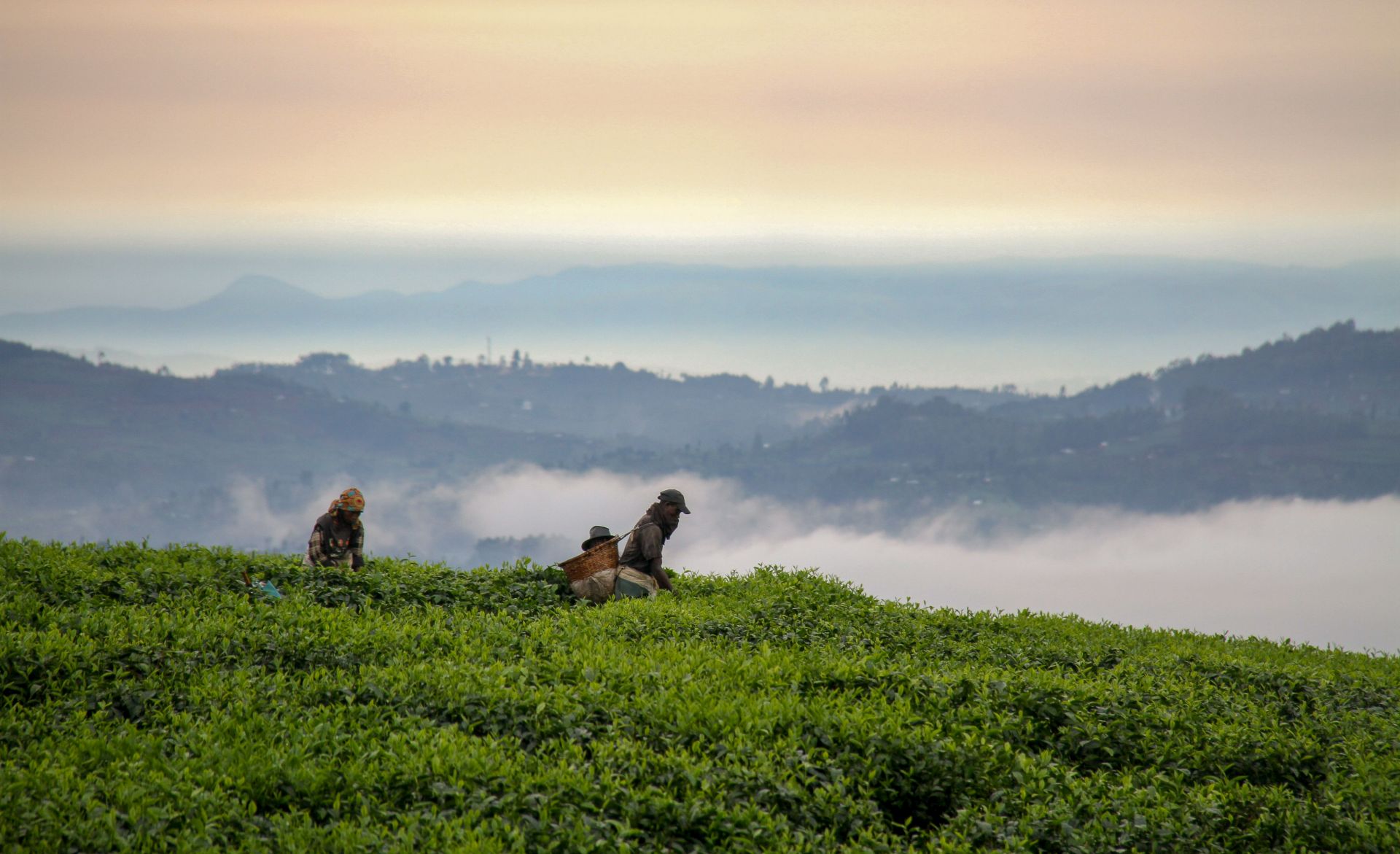 Farmers pick tea leaves at a tea plantation in Gisakura, southwestern Rwanda, Oct. 19, 2017. (Xinhua/Lyu Tianran) (lrz)
Economy
Rwanda now aspires to reach Middle Income Country (MIC) and High-Income Country (HIC) status by 2035 and 2050, respectively. The Vision will be effected through a series of seven-year National Strategies for Transformation (NST1), underpinned by detailed sectoral strategies that are aimed toward achievement of the SDGs. The NST1 came after the implementation of two, five-year Economic Development and Poverty Reduction Strategies—EDPRS (2008-12) and EDPRS-2 (2013-18), under which Rwanda experienced robust economic and social performances. The growth averaged 7.5% over the decade to 2018 while per capita growth domestic product (GDP) grew at 5% annually.
Tourism
Rwanda is a landlocked country situated in central Africa. Also known as "the land of a thousand hills", Rwanda has five volcanoes, twenty-three lakes and numerous rivers, some forming the source of the River Nile. Anyone visiting the country is in for a multitude of surprises. The loveliness and variety of the landscapes in this "green country" is dominated to the north by volcanoes and bordered by Lake Kivu to the west. The Volcanoes National Park in the Virunga volcanic mountains with its high-altitude forests, are world-famous for mountain gorillas - timid and passive family-oriented giants - which is teeming with wildlife both large and small, while Lake Kivu to the west offers beautiful beaches, jutting penisulas and an archipelago of islands.
Source: www.worldbank.org
www.rwandaembassy.org