28 African countries, including Sierra Leone, and the AU inked memorandums of understanding (MOUs) on jointly developing the Belt and Road with China during the 2018 Beijing Summit of the Forum on China-Africa Cooperation (FOCAC) .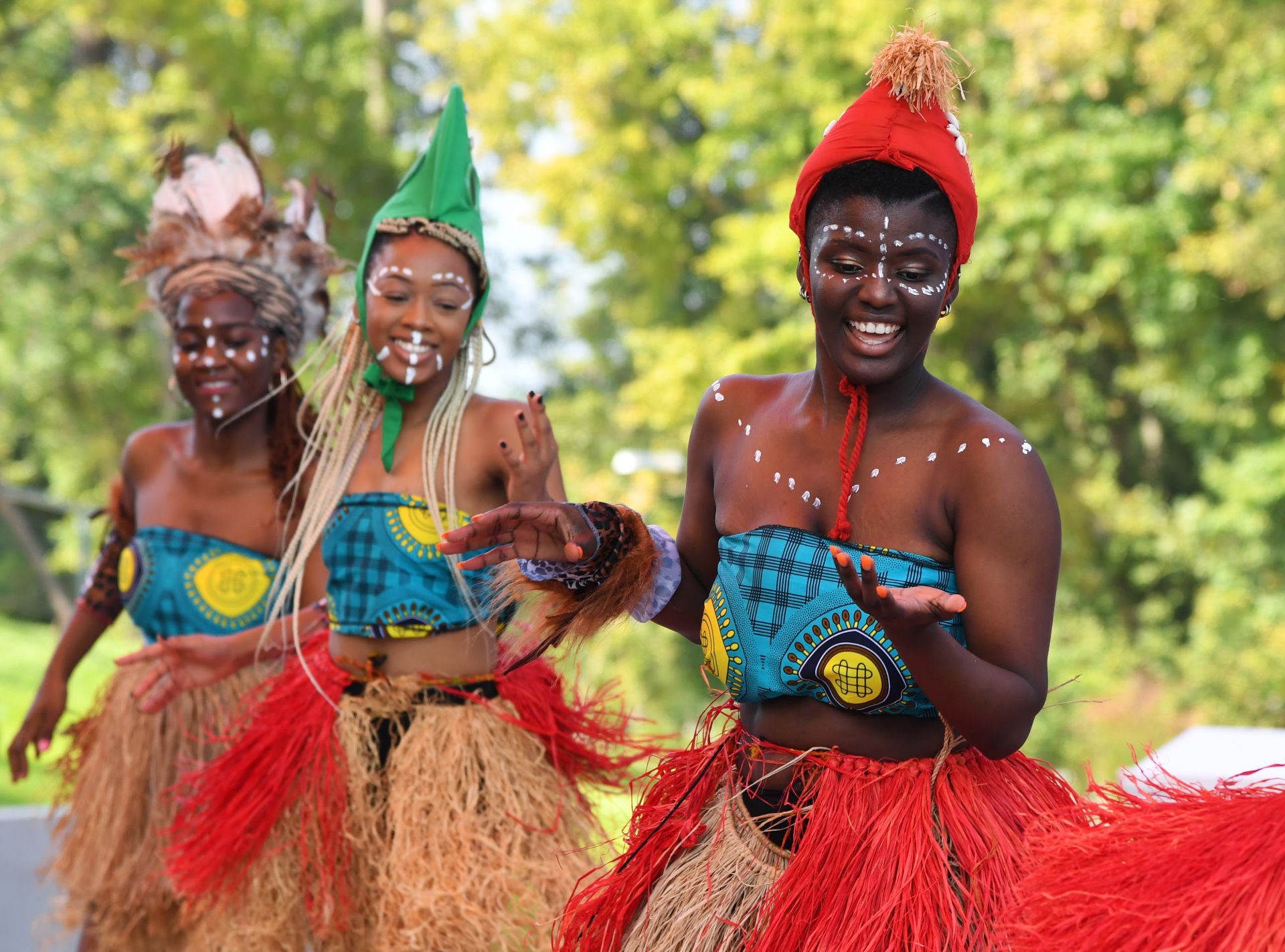 Photo: Artists perform during the "Sierra Leone Day" event of the Beijing International Horticultural Exhibition in Beijing, capital of China, Sept. 28, 2019. (Xinhua/Ren Chao)
Economy

Sierra Leone's economic outlook is bright. Investors are returning in their droves and year on year, gross domestic product (GDP) is rising (it was 5.7% in 2011). Sierra Leone is also rich in minerals, including diamonds, gold, bauxite, rutile and iron ore. The recovery of the mining sector, which contributes about 4% of GDP and is the biggest foreign exchange earner, is a major factor, as is the continued growth of other sectors such as agriculture, on which three and a half million Sierra Leoneans depend. Agriculture accounted for 45% of GDP in 2010. The tourism sector has enormous potential and is steadily becoming a major player in the socio- economic development of the country.
People and Culture
The population of Sierra Leone is 6.453 million (2015 statistics) and is made up of an astonishing diversity of ethnic groups, considering the size of the country. Sierra Leone is home to Temnes, Lokos, Korankos, Mandingoes, Susus, Limbas, Mendes, Kissis, Konos, Fullas, Vais, Yalonkas, Sherbros, Krus, Krims and Creoles. A wide range of nationalities are also resident in Sierra Leone, contributing to growing ethnic diversity and a growing economy.
English is the official language of Sierra Leone yet it is Krio, which originated with the freed slaves (Creole people) who returned to Sierra Leone after slavery was abolished, that is the lingua franca. Krio is widely spoken in Freetown and to a lesser degree in rural areas. Sierra Leoneans will be thrilled to hear a visitor use some basic Krio words such as: 'kusheh' meaning hello, 'tenki' – thank you, 'do ya' – please and 'how di bodi?' – how are you?
Sierra Leoneans have a unique blend of cultural traditions. They are vibrant, exuberant and expressive people and their cultural values, traditions and belief systems are widely practised and respected. A variety of food, flamboyant clothing, jewellery, hand-made crafts, lively festivals and the performing arts are expressions of this colourful society. Rituals and ceremonies are performed by different groups at different times, including the 'secret societies.' These 'societies' are hugely secretive and members (men and women have separate societies) obey a strict code of conduct. Religious beliefs and practices are very present in every day life and there are many fascinating historic sights, monuments and relics to see. Keep your eyes open and you never know what you might come across! Around the next corner, there could be a national cultural show where traditional dancers gyrate and revel to the drums and music.
The people of Sierra Leone are well known for their friendliness and hospitality and life is taken at a very relaxed pace.
Religion
Muslims form about 60% of the population, Christians 30% and traditional or animist believers make up the remaining 10%. Sierra Leone is a leading example of religious tolerance. Muslims and Christians live side by side and intermarry, and children typically learn both Muslim and Christian prayers in school. The phrase 'God Bless Islam' is one that you will often see written on local buses (poda podas) exemplifying the integration of the two religions.
Source: www.sierraleonenationaltouristboard.com