Iceland holds an open attitude towards the Belt and Road Initiative and stands ready to make joint contributions to facilitating connectivity in Eurasia with the Chinese side.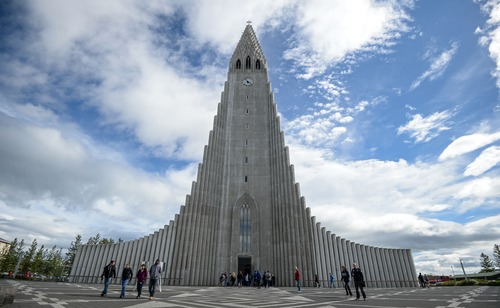 Iceland is a country of extreme geological contrasts. Widely known as "the land of fire and ice", Iceland is home to some of the largest glaciers in Europe, and some of the world's most active volcanoes. Iceland is also the land of light and darkness. Long summer days with near 24-hours of sunshine are offset by short winter days with only a few hours of daylight.
Icelandic is the national language. English is spoken widely and Danish is the third language taught in schools in Iceland.
Iceland is a relatively large island in the Atlantic Ocean. The nearest neighboring country is Greenland, just 286 km (180 miles) away, followed by the Faroe Islands 420 km (260 miles), Scotland 795 km (495 miles), and Norway 950 km (590 miles).
Iceland is the second largest island in Europe, following Great Britain, and the 18th largest island in the world. The island itself stretches across 103,000 km2 (40,000 square miles), and is about the same size as Hungary and Portugal, or Kentucky and Virginia.
At its widest, Iceland measures 500 km (305 miles) east to west and 300 km (185 miles) north to south. The coastline is 4,970 km, and Iceland maintains a 200 nautical-miles exclusive economic zone. It is possible to drive around the island on the lovely coastal route on a 10-day holiday.
With almost 80 percent of the country uninhabited, much of Iceland's terrain consists of plateaux, mountain peaks, and fertile lowlands. There are many long, deep fjords and glaciers, including Europe's largest, Vatnajökull. The landscape is characterized by waterfalls, geysers, volcanoes, black sand beaches, and otherworldly steaming lava fields.
Source: https://www.inspiredbyiceland.com/about-iceland; https://www.inspiredbyiceland.com/article/iceland-geography