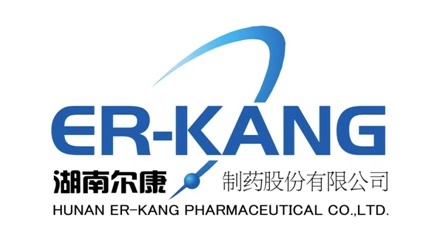 PHNOM PENH, Nov. 25 (Xinhua) -- Hunan Er-Kang (Cambodia) Investment Co., Ltd., an overseas arm of China's Hunan Er-Kang Pharmaceutical Co., Ltd. (300267.SZ), has recently received a delegation of Communist Party led by Du Jiahao, Secretary of the CPC Hunan Provincial Committee, and was highly recognized for its "going global" achievements.
The subsidiary of Hunan Er-Kang Pharmaceutical Co., Ltd. in Cambodia has already taken shape with innovative products, which shows the company's strength to become a demonstration enterprise in the Belt and Road construction, said Du.
Hunan Er-Kang (Cambodia) Investment Co., Ltd. is established in 2013, as the abundant cassava resource in Cambodia can provide good raw materials for the company's high-tech product with independent intellectual property rights, starch capsule. This kind of capsule offers a new solution to solve the drug safety problem and also new choices for Muslims, Hindus and vegetarians. At present, related products have been sold in more than 30 countries and regions including Europe and America.
The company is engaged in the production of tapioca starch and modified starch, and has built a pharmaceutical industrial park for large-scale production, which is located in Battambang Province in northwest Cambodia, around 300 kilometers from Thailand's Laem Chabang Port. It has so far invested more than 1.2 billion yuan in its overall Cambodian project, driving local development and improving people's livelihood.
During the inspection, Du said that as a new product which is more environmentally friendly and safer, the starch capsule has bright application prospects. Around tapioca starch, enterprises can improve the planting technology, deepen product processing, explore multiple business mechanisms such as cooperatives, and contribute more to the local economy.
Founded in 2003, Hunan Erkang Pharmaceutical Co., Ltd. has now grown into a leader of pharmaceutical excipient industry, with 46 APIs, 129 excipients, 149 finished drug approvals and 168 patents. (Edited by Li Wenxin, liwenxin@xinhua.org)