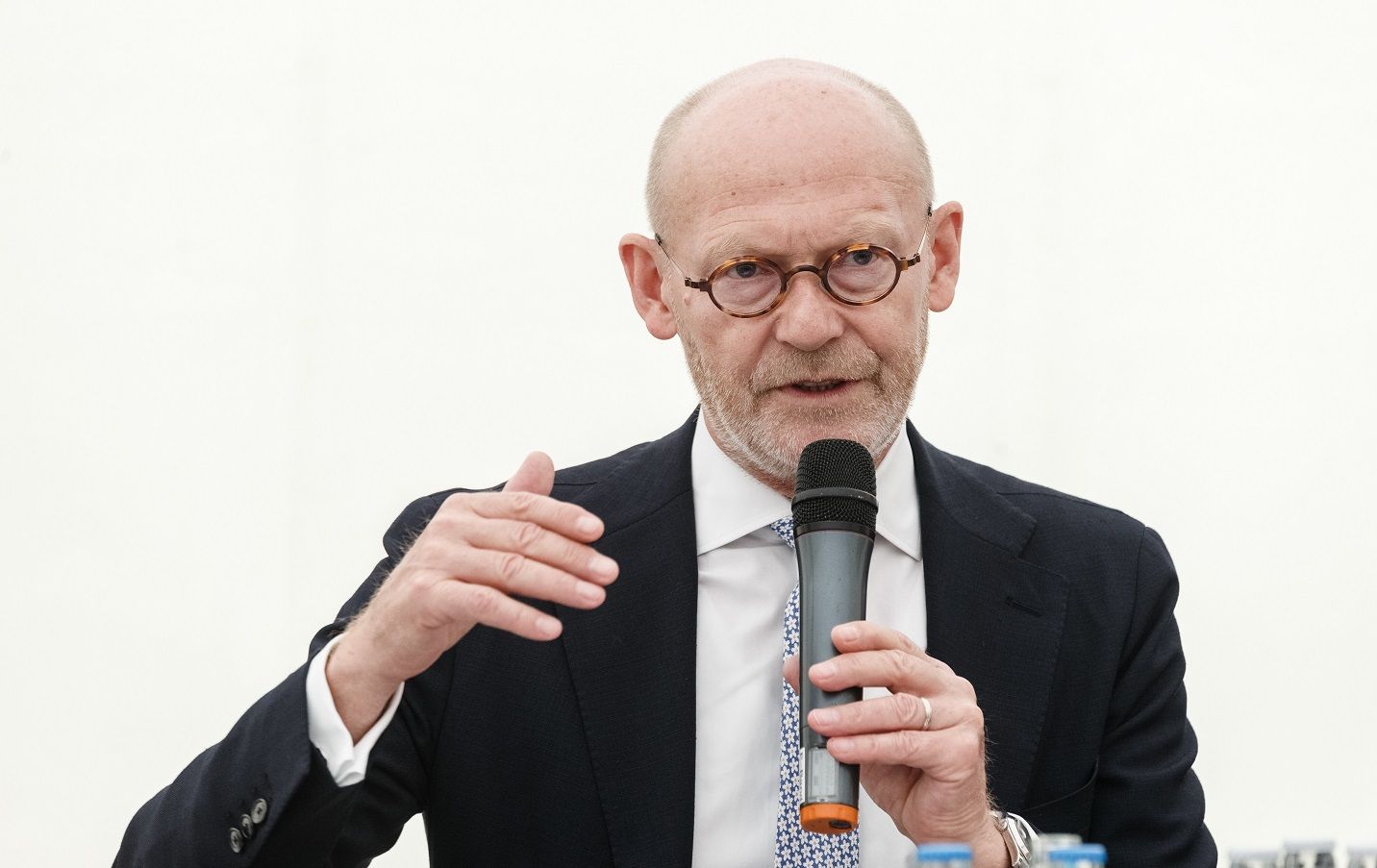 Michael Westhagemann (non-party), Senator for Economics, Transport and Innovation in Hamburg. (picture alliance/dpa)
The German city of Hamburg is now recording its downtown traffic flows around the clock with infrared cameras and considers itself a pioneer in Europe with this real-time monitoring. The automated surveying of traffic volumes for cars, lorries and two-wheelers was put into operation on Thursday.
It is important for the control and future planning of the traffic in the city and its metropolitan area, said Transport Senator Michael Westhagemann. It will allow authorities to react more quickly to traffic jams and plan with greater precision.
Hamburg is the first city in Europe to install this technology, the senator said. He expects yearly manual counts to gradually become superfluous.
The traffic data is compiled anonymously by the infrared cameras - people and number plates cannot be recognized on its images, only the vehicles.
Currently, 115 intersections are outfitted with two to eight such cameras, said Volker Rech of the Hamburg Traffic Facilities. By the end of next year, 2,000 cameras are to be installed on traffic lights and lamps, allowing traffic to be recorded at around 420 intersections.

Notice: No person, organization and/or company shall disseminate or broadcast the above article on Xinhua Silk Road website without prior permission by Xinhua Silk Road.