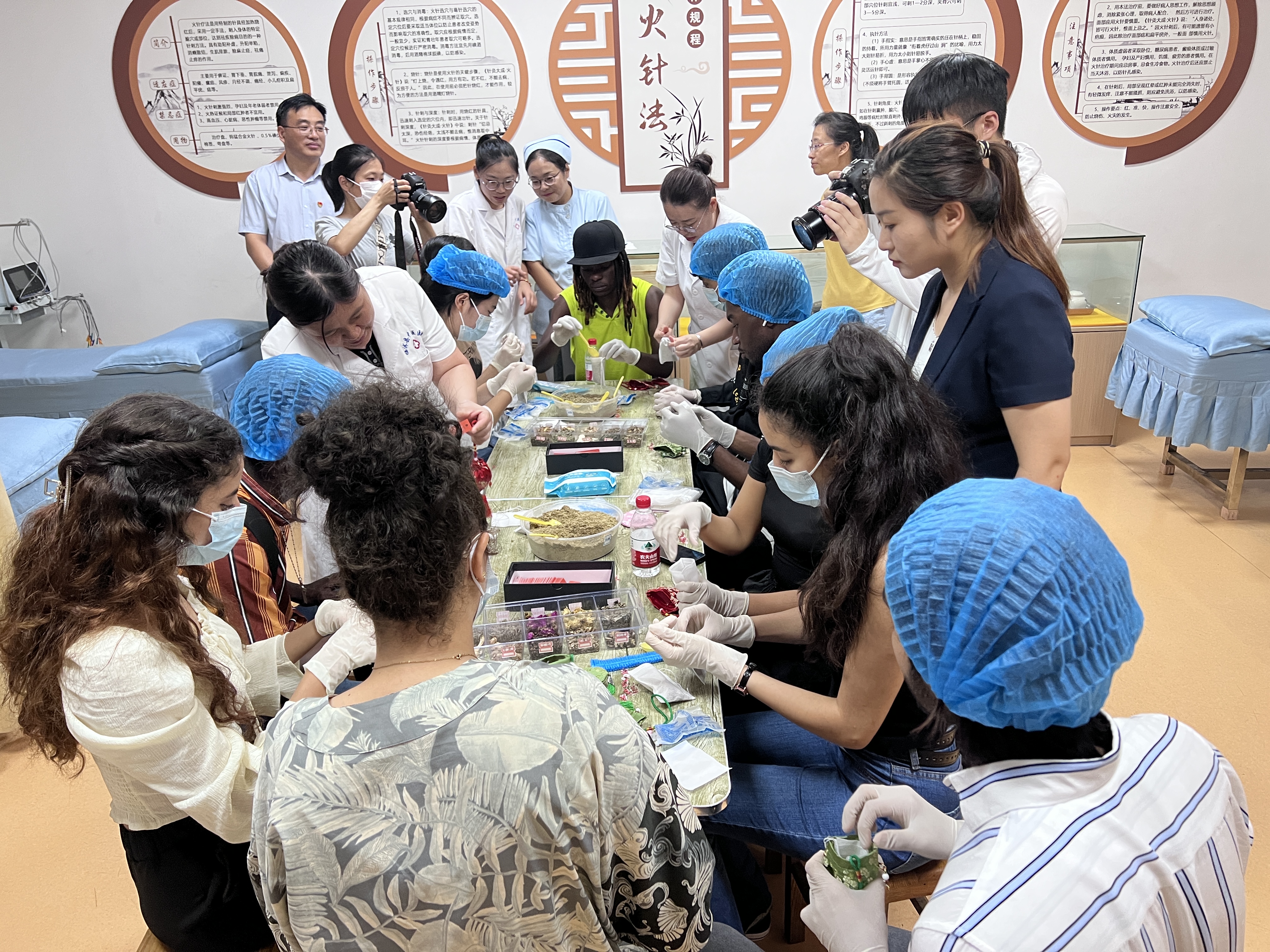 Students from Linyi University experience traditional Chinese medicine (TCM) culture in Linshu County of Linyi City, east China's Shandong Province.
BEIJING, Aug. 8 (Xinhua) -- 10 international students from Linyi University recently came to Linshu County of Linyi City, east China's Shandong Province, to participate in traditional Chinese Medicine (TCM)-themed activities and experience the unique charm of TCM culture.
During the activities, students from Morocco, Burkina Faso, Guinea and other countries learned the basic knowledge of TCM, made traditional sachets, and experienced TCM therapies such as cupping, traditional Chinese massage and pressing acupoints on one's ears with TCM pellets.
In an experience area, local medical staff demonstrated different cupping methods for international students. "This is my first experience of cupping, and I feel very comfortable," said Mike, one of the students.
A local medical expert took the pulse for the students, and gave them health tips. Under the guidance of the doctor, the students also made mosquito repellent sachets containing herbs.
The activity allows more foreign friends to experience the TCM culture, which will further improve the overseas recognition of TCM characteristics diagnosis and treatment.
Since this year, Linshu County has carried out a series of activities on a regular basis, inviting foreign friends to experience intangible cultural heritage projects, taste local traditional food and learn special culture, further demonstrating local customs and gain international fame.
(Edited by Gao Jingyan with Xinhua Silk Road, gaojingyan@xinhua.org)