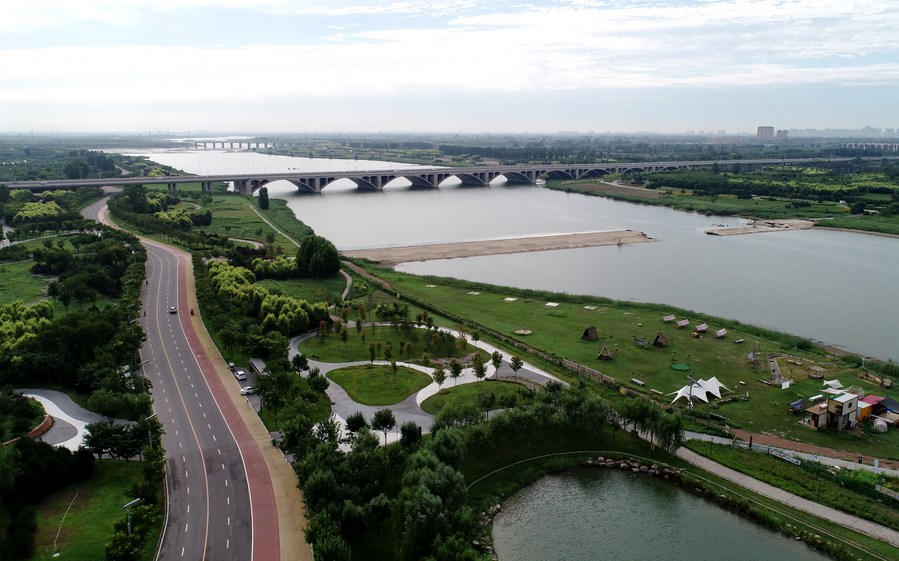 Aerial photo taken on Aug. 15, 2022 shows a view of the Hutuo River in Shijiazhuang City, north China's Hebei Province. (Xinhua/Yang Shiyao)
BEIJING, March 27 (Xinhua) --Chinese iron and steel firm HBIS Group Co., Ltd. (HBIS) announced Monday that it has inked an agreement on carbon capture, utilization and storage(CCUS) industrial demonstration projects in the iron and steel industry with Australia's mining giant BHP in Beijing, reported Shanghai Securities News.
Based on long-term mutual trust and cooperation, common values for addressing global climate change and consistent pursuit in sustainable development, the two sides will jointly promote CCUS technology research and development, demonstration and standard leading of key links in the iron and steel industry.
(Edited by Gu Shanshan with Xinhua Silk Road, gushanshan.1987@163.com)