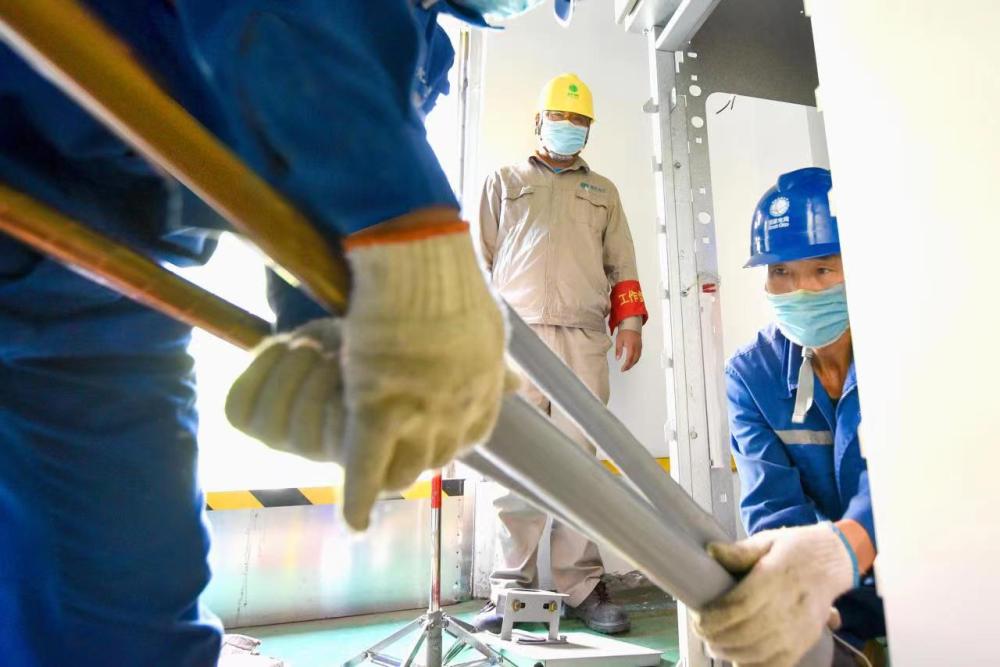 State Grid Tianjin staff carrying out construction work on "Snowflake grid"(Photo provided to Xinhua by State Grid Tianjin)
TIANJIN, Jan. 18 (Xinhua) -- State Grid Tianjin Electric Power Co., Ltd has recently completed construction of the first batch of the 10kV "snowflake grid", making a great significance progress in promoting the high-quality development of China's distribution network and building an internationally leading urban distribution network.
For the "snowflake grid", the nodes of the grid are connected in a similar way to the shape of snowflake petals. Compared with traditional 10 kV power grid, the "snowflake grid" develops a more reliable "snowflake-shaped" cable backbone network on the basis of single-ring grid power supply and double-ring, and the power supply reliability rate is increased to 99.99965 percent, with the power grid efficiency increased by nearly 30 percent.
Wang Chengshan, an academician of the Chinese Academy of Engineering, said that Tianjin's 10 kV can provide an evolution path for the construction of distribution networks in more cities and more regions in China.
At present, the construction of the second batch of 10 kV "snowflake grid" in Tianjin has been launched. State Grid Tianjin has formulated a promotion plan to comprehensively improve the regional grid structure and provide energy support for Tianjin's development and reliable electricity consumption.