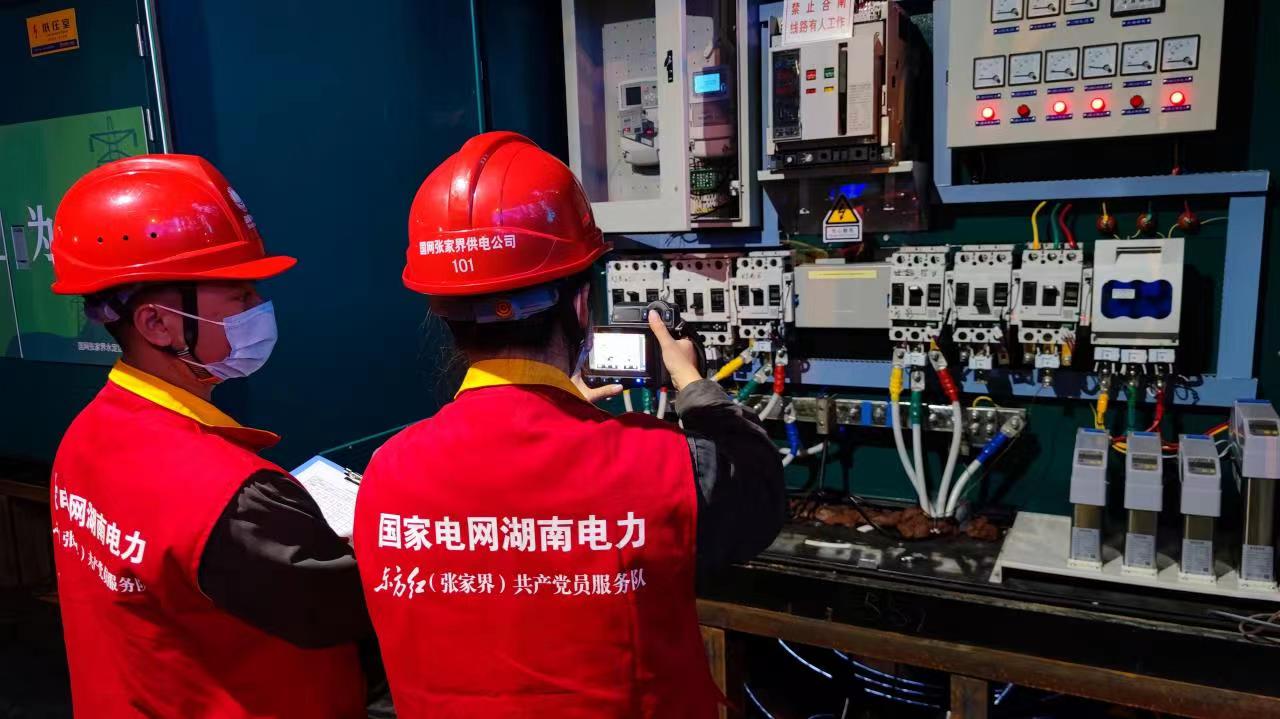 Photo shows the staff of State Grid Hunan branch are checking power supply facilities.
BEIJING, Nov. 22 (Xinhua) -- The first Tourism Development Conference of Hunan Province was held during Nov. 19- Nov. 20 in Zhangjiajie, a famous tourist city in central China's Hunan Province, with support of reliable power supply from the State Grid Hunan Electric Power Company.
The company has improved and upgraded the power supply infrastructure, optimized service process and given a priority to the service for the conference.
In terms of the facilities, the company installed 12 main transformers and nearly 600 distribution transformers, with capacity of 540,000 kilovolt-ampere (KVA) and 90,000 KVA, respectively, and added about 40 power grid improvement projects.
Under the instruction of the company, its local subsidiary in Zhangjiajie has provided all-round support for the conference with over 4,800 staff working for eight months to ensure 24/7 stable power supply.
(Edited by Li Shimeng with Xinhua Silk Road, lishimeng@xinhua.org)