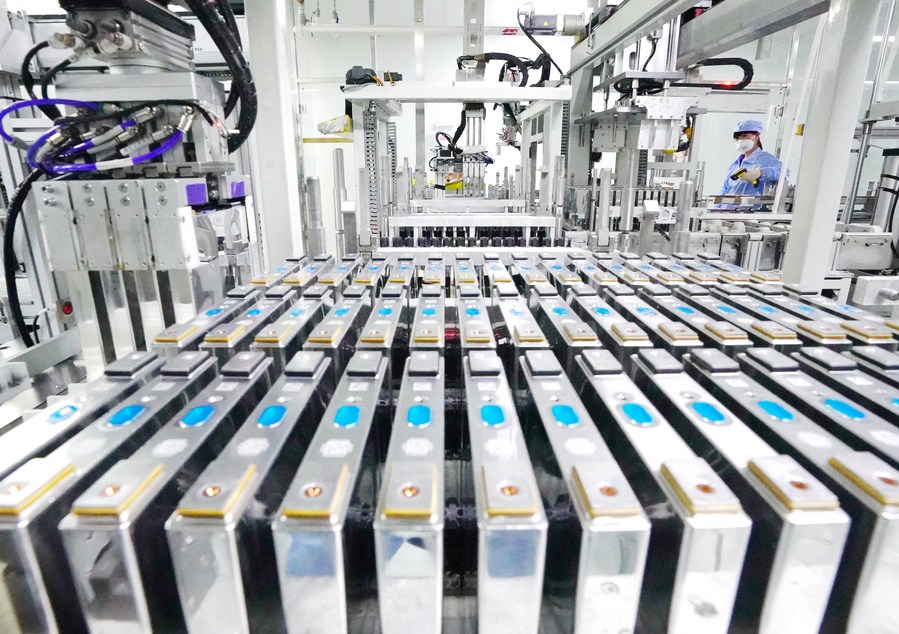 A worker operates on a production line at a lithium battery factory in Tangshan, north China's Hebei Province, Nov. 29, 2020.(Xinhua/Yang Shiyao)
BEIJING, Sept. 28 (Xinhua) -- Sichuan Yahua Industrial Group Co., Ltd. (Yahua, 002497.SZ), a Chinese company focusing on lithium and civil explosive business, announced Tuesday that its wholly-owned subsidiary Yahua International Investment and Development Co., Ltd.will subscribe for additional 2 million Australian dollars of shares from Eastern Resources Limited (EFE), an Australian firm.
According to the announcement, after the completion of this subscription, Yahua International Investment and Development Co., Ltd. will hold 114 million shares of EFE, with a holding ratio of about 10 percent (excluding options), becoming the second largest shareholder of EFE.
The subscription is conducive to continuously enhance the company's layout in the upstream resource end of the lithium industry and improve its resource support capability in lithium salt capacity expansion in the future, says Yahua.
(Edited by Gu Shanshan with Xinhua Silk Road, gushanshan.1987@163.com)