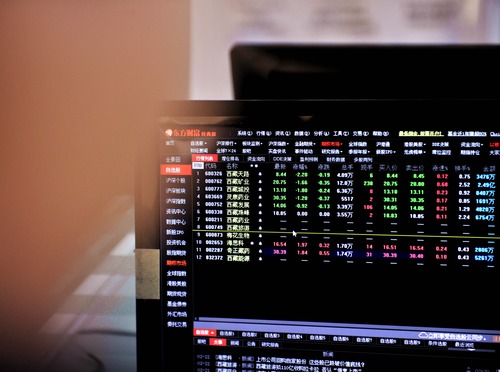 BEIJING, Sept. 9 (Xinhua) -- Assets held by stock exchange-traded funds (ETFs) topped one trillion yuan in China by September 7, reported Xinhua-run China Securities Journal on Thursday.
The newspaper citing data with Wind, a financial data provider, said that there were 598 stock ETFs by Wednesday and the growth of their underlying assets against the relatively notable stock market fluctuations this year reflected robust demand for ETFs.
By September 7, the number of ETFs increased 99 from the start of this year to 732 and assets held by them amounted to 1.51 trillion yuan, including 1.2 trillion yuan held by 457 ones listed on the Shanghai Stock Exchange and 310 million yuan held by 275 ones on the Shenzhen Stock Exchange.
Pursuant to overseas experience, the ETF market in China still has a large space for development, said Lu Yayun, vice president with quantitative investment department of China Asset Management Co., Ltd.
By the end of June this year, assets managed by stock ETFs accounted for only two percent of the market value of A-shares in China. Compared with the around 10 percent share of stock ETFs' underlying assets in the aggregate market value of comparable stock market in the United States, the size of ETFs has a large potential for development, noted Lu.
Along with the gradual internationalization of A-share market and deeper participation in publicly-offered funds by individual investors, the proportion of institutional investors in China's stock market is likely to continue to increase.
Under such circumstances, the effectiveness of stock market is highly possible to continue to improve over the long run, which is expected to boost development of indexed investing by giving rise to their advantages, Lu said.
Statistics with Wind showed that among the existing stock ETFs by September 7, ETFs tracking thematic indexes took up the biggest proportion in terms of quantity, with their total number at 346 and underlying assets at 334.02 billion yuan. (Edited by Duan Jing with Xinhua Silk Road, duanjing@xinhua.org)