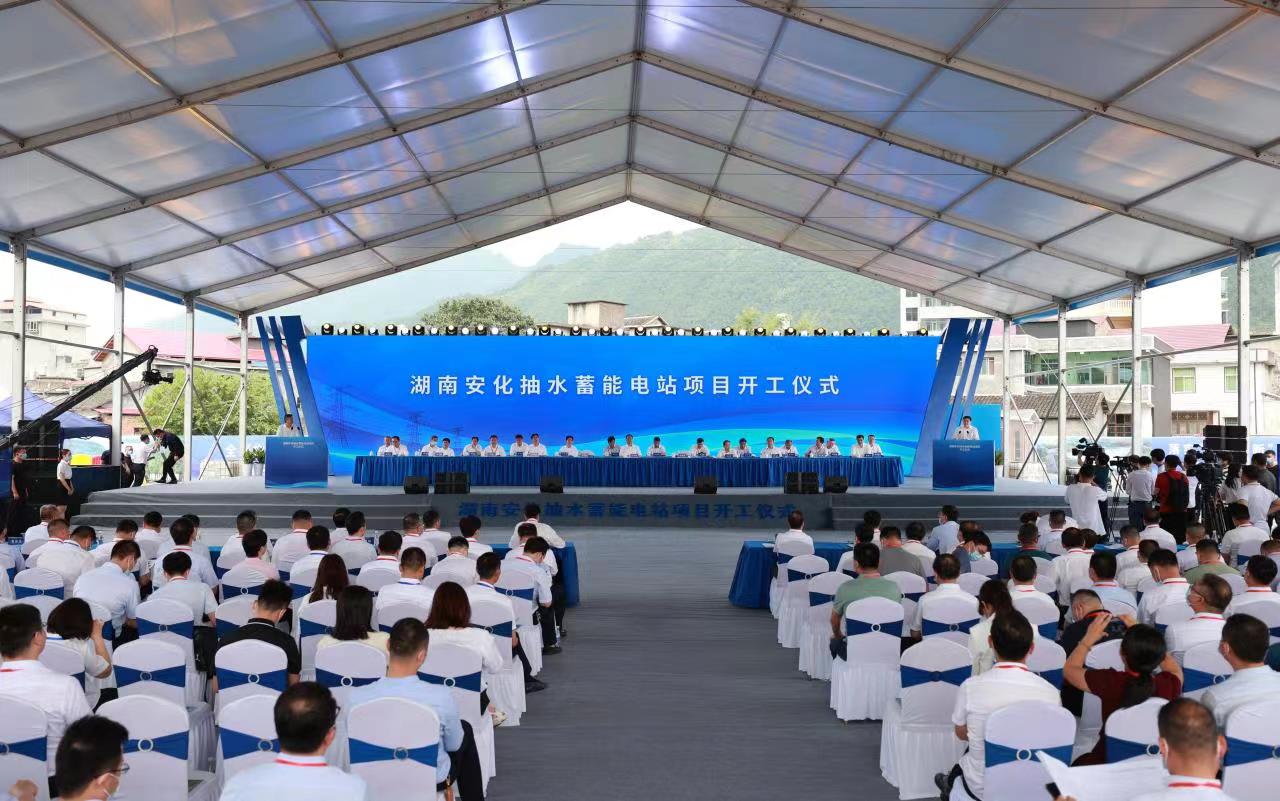 A ceremony was held on June 29, 2022 marking the beginning of construction of a pumped storage power station in Anhua County of central China's Hunan Province.
BEIJING, July 1 (Xinhua) -- Construction of a large pumped storage power station began on Wednesday in Anhua County of central China's Hunan Province.
As one of the nation's major energy projects during the 14th Five-Year Plan period (2021-2025), the pumped storage power station is expected to have a total installed capacity of 2.4 million kilowatts.
With a total investment of 15.1 billion yuan (about 2.25 billion U.S. dollars), the power plant is expected to start generating electricity in 2029.
The project will bring remarkable social and economic benefits after being put into use, providing over 8,000 job positions and significantly improving the stability and flexibility of the power grid in the region.
With mature technology, pumped storage power plant is a cost-effective energy storing method with the most achievable conditions for large-scale development. At present, China has the largest installed capacity of pumped storage power station in the world.
(Edited by Yu Huichen with Xinhua Silk Road, yhc0267@163.com)