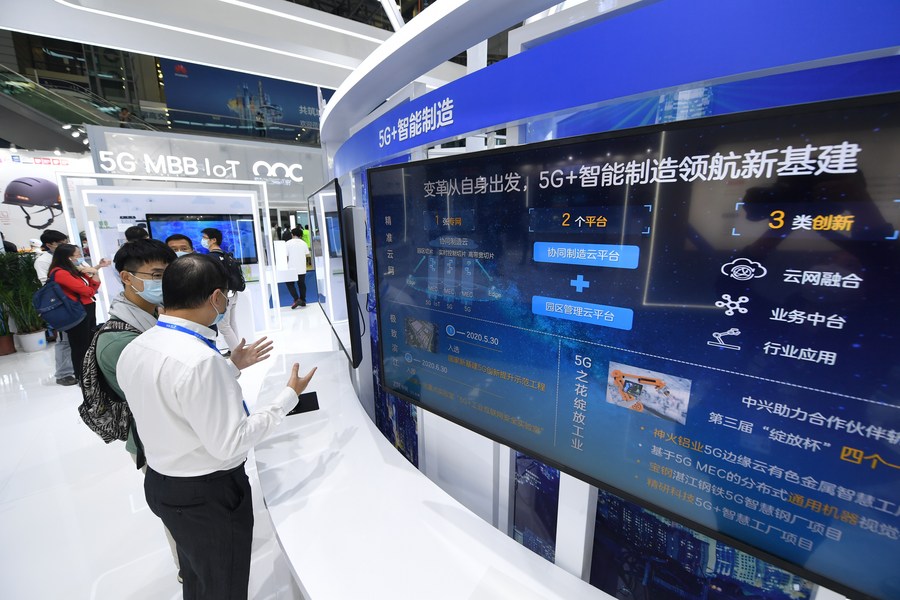 Visitors learn about the intelligent manufacturing supported by 5G network at the booth of Chinese telecom equipment maker ZTE during the 22nd China Hi-Tech Fair (CHTF) in Shenzhen, south China's Guangdong Province, Nov. 11, 2020. (Xinhua/Mao Siqian)
BEIJING, Feb. 6 (Xinhua) -- China's telecom equipment maker ZTE saw notable year-on-year growth last year amid revenue increase in both domestic and overseas markets.
The telecom giant estimated that its 2021 profit to range from 6.5 billion yuan (1.02 billion U.S. dollars) to 7.2 billion yuan, increasing 52.59 percent to 69.02 percent from a year earlier, the company said in a filing with the Shenzhen Stock Exchange.
It attributed the earnings rise to revenue increases in both domestic and overseas markets as well as its major business sections, while improved gross profit margin also contributed to the hike.
The estimates are preliminary and may differ from the final results, the company said.