BEIJING, Jan. 6 (Xinhua) -- Undertaken by China Railway 18th Bureau Group, the processing workshop project of King Fahd University of Petroleum and Minerals(KFUPM) in Saudi Arabia obtained the preliminary certificate, signifying completion of the project, Beijing Daily quoted company sources as saying on Tuesday.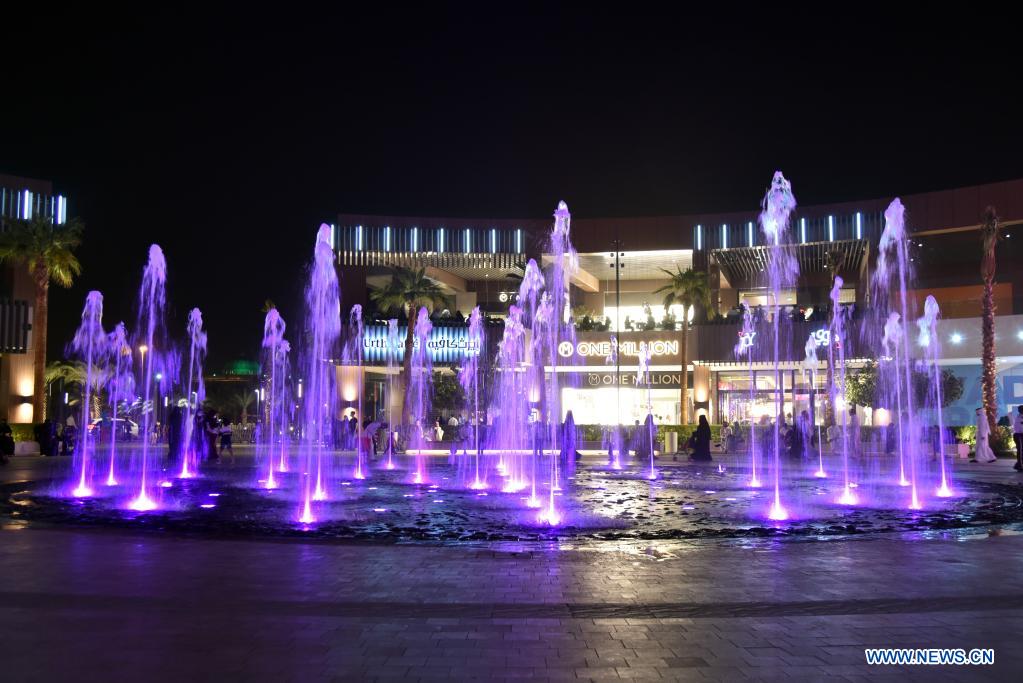 Photo taken on July 10, 2021 shows a night view of a fountain in Riyadh Front, which is an open-style mall and a "net celebrity" check-in point, in the north of Riyadh, Saudi Arabia. (Xinhua/Wang Haizhou)
The project contents include workshop building, refrigeration room, water channel and municipal engineering. The workshop building is a two-story steel frame main structure with a total construction area of approximately 17,500 square meters. After put into operation, it will provide local college students with a multimedia practice platform integrating teaching and practice, according to the newspaper report.

Besides, the construction team actively carried out business negotiations and subsequently signed projects such as green irrigation and decoration of 26 villas in Dhahran City, which realized leap-forward development of existing market.

It is learned that China Railway 18th Bureau Group has contracted more than 20 projects in Saudi Arabia in the past 20 years, with its business covering various fields such as housing construction, railways, highways, bridges, and etc.
(Edited by Bao Nuomin with Xinhua Silk Road, baonuomin@xinhua.org)