BEIJING, Jan. 5 (Xinhua) -- Xinhua Silk Road has recently released the 2021-version report on business environment of southwest China's Yunnan Province among many other business environment assessment reports which are now available in Xinhua Silk Road Database.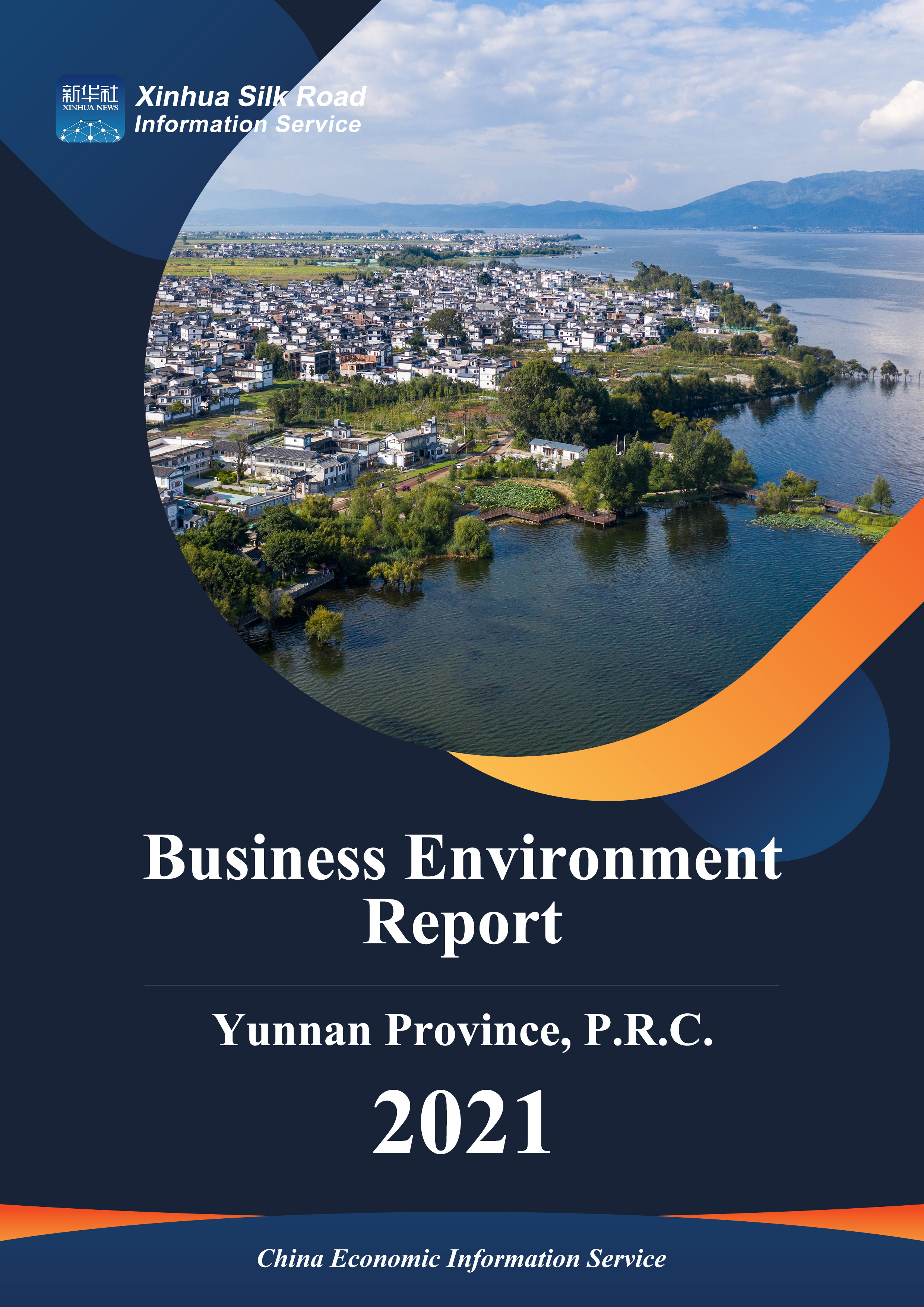 This report is the latest update in a series of reports published by China Economic Information Service (CEIS) on the business environment of the 31 provincial-level regions on the Chinese mainland, aiming at offering foreign investors some useful insights and practical advice on entering or expanding business in the province.
In order to provide a full scenario of the business environment in Yunnan Province, the report follows multiple indicators like macroeconomic development, trade and investment, industry structure, infrastructure, investment policy settings, park construction and Belt & Road construction, etc.
According to the report, Yunnan has introduced multiple favorable policies to boost foreign investment in the province, involving fields like business environment optimization, effective investment expansion, services for foreign investors and investment promotion, etc.
The report also briefs the e-government development of Yunnan, saying that the province has constructed a general portal of "one network for all" which connects with the self-built business systems of 225 departments, and that 95 percent of the government service items can be handled online and 44 percent can be handled entirely online, initially achieving "one account to register and one network for all matters" in serving the public and enterprises.
It also lists some fields with investment potential in the province, such as refined processing of non-ferrous metals and new energy, green energy, green food, infrastructure construction, etc.
It says Yunnan enjoys a special geographic location and unique strategic advantages, and is also the junction of multiple national strategies including the Belt and Road Initiative (BRI), the Bangladesh-China-India-Myanmar Economic Corridor, the China-Indochina Peninsula Economic Corridor, the Lancang-Mekong Cooperation, the Yangtze River Economic Belt, the new round of great development of the western China and the integration into the construction of the Guangdong-Hong Kong-Macao Greater Bay Area.
When the RCEP is implemented, Yunnan's geographical advantages would be even greater, and there would be a lot of development opportunities in the province, the report notes.
You may log on Xinhua Silk Road Database (https://en.imsilkroad.com/login) to read the full report and unlock business environment of more provincial-level regions of China in our "China Factbook" section.
(Edited by Gu Shanshan with Xinhua Silk Road, gushanshan.1987@163.com)