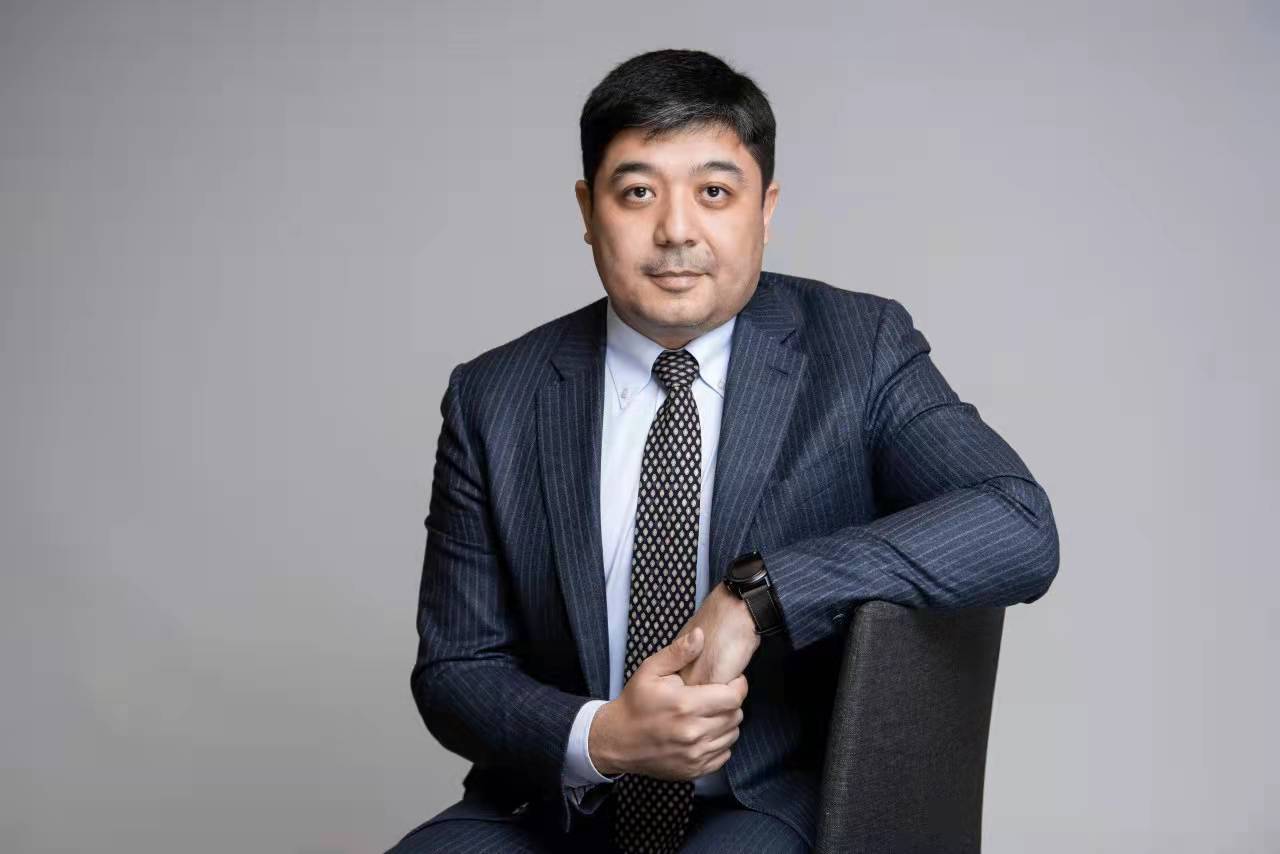 Timur Malikov, head of the representative office in Beijing of Astana International Financial Centre (AIFC)
BEIJING, Dec. 31 (Xinhua) -- There will be more regional financial institutions actively involved in China's capital market and more benefits from China's economic development in the coming future, Timur Malikov, head of the representative office in Beijing of Astana International Financial Centre (AIFC) told Xinhua on Friday.
In 2021, China continued to carry out a series of capital market reforms including launching the Beijing Stock Exchange (BSE), mapping out the 2021 version of catalogue of projects supported by green bonds, and releasing document on cracking down illegal securities activities, to better serve the real economy and create opportunities for global investors to benefit from investing in China.
"Speaking of BSE, it's something very new to us. However, if we recall, since the announcement of the decision to set up the BSE in early September to its official market opening in middle November, more than 80 innovative small- and medium-sized enterprises (SMEs) have went public as the first batch of listed companies," said Timur Malikov.
"Although this kind of impressive efficiency to China is widespread today, we have witnessed that the establishment of the BSE has made a significant impact on the capital market development in China, particularly as the result that the total capitalization exceeded 288 billion yuan on the first day of the market opening."
For green bonds, related financing will facilitate the green and sustainable development of China's economy by helping to achieve China's carbon-neutrality goals, as the new catalogue (2021) compared to the previous version excludes coal and other fossil fuels from the list of eligible projects that can be financed through green bond issuance.
"The total cost of the effort is substantial. However, the development of the green economy could directly increase employment in the short and long term."

Furthermore, the development of China's green financial market is of great significance to constructing the "Green Belt and Road" and supporting countries along the routes to achieving green and sustainable development, held Timur Malikov.
"As for now, it's still an initial stage for Kazakhstan and regional financial institutions to be actively involved in China domestic market. However, there are a number of leading financial institutions from China onboarded the AIFC platform as the first batch of an international organization that started expanding their business in Kazakhstan and the regional market via AIFC. More importantly, with the deep cooperation with those institutions, Kazakhstan-China financial cooperation has reached several milestones via AIFC.
Institutions such as Shanghai Stock Exchange, Silk Road Fund, China Development Bank, China Construction Bank, CITIC Securities, CICC HK etc., have set a benchmark of standards and access to regional financial institutions to the China market. There is existing negotiation to promote the high-quality regional companies to raise funds in China's capital market with partial subscription from Astana International Exchange (AIX).
"We look forward to building a special stock connect scheme with China in the long run with a certain level of liquidity, just like what is happening in the Hong Kong Special Administrative Region of China and London."
AIFC was launched in 2018 as the engine to attract foreign investments to support the national economy of Kazakhstan by creating an independent jurisdiction based on English common law in the capital city of Kazakhstan. Prior to its establishment, AIX was set up as part of the AIFC in 2017 and the total market capitalization of the listed companies in AIX today has exceeded 49 billion U.S. dollars.
AIFC has also developed Regional Market Equity Segment within AIX to support the regional SMEs to raise capital via the capital market. Similarly, there are also main board, mining, and Belt and Road segments. It is worth mentioning that AIX Belt and Road Market, with the support from Shanghai Stock Exchange and Silk Fund as the shareholders that focus on promoting securities products denominated in Chinese currency yuan, targets Chinese investors from the Chinese mainland to invest in the regional market.
"Although we have just started, we hope China's multi-layer capital market system will provide us with more valuable practical experiences to support us to build more successful Kazakh stories in the capital market", Timur Malikov noted. (Contributed by Duan Jing with Xinhua Silk Road, duanjing@xinhua.org)