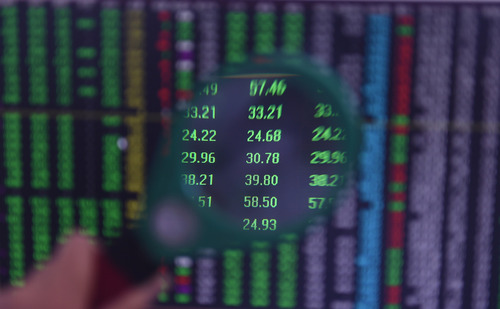 BEIJING, Nov. 3 (Xinhua) -- Beijing Stock Exchange (BSE) will formally implement multiple rules including rules on listed firms issuing convertible bonds to targeted investors from November 15, reported Xinhua Finance.
Industry experts said that the rollout of targeted convertible bonds issuance rules suitable to small- and medium-sized enterprises (SME) by BSE is helpful to enrich the financing vehicles of listed firms and reduce the differences in valuation between investors and financing parties.
Previously, Xu Ming, board chairman of BSE and National Equities Exchange and Quotations (NEEQ) said during the 2021 Annual Conference of Financial Street Forum that in mid- and long term, developing stocks, bonds, funds and derivatives market that match with the financing demand of SMEs will be explored to strengthen the services to innovative SMEs.
As the rules show, the conversion price of a targeted convertible bond shall not be lower than the listed firm's average stock prices in 20 trading days and in the trading day before the date when the convertible bond subscription invitations are sent.
Under the rules, the stocks converted from targeted convertible bonds shall not be transferred within 18 months since the ending date of their issuance and the source of stocks that can be converted into includes additional shares and repurchased shares. (Edited by Duan Jing with Xinhua Silk Road, duanjing@xinhua.org)