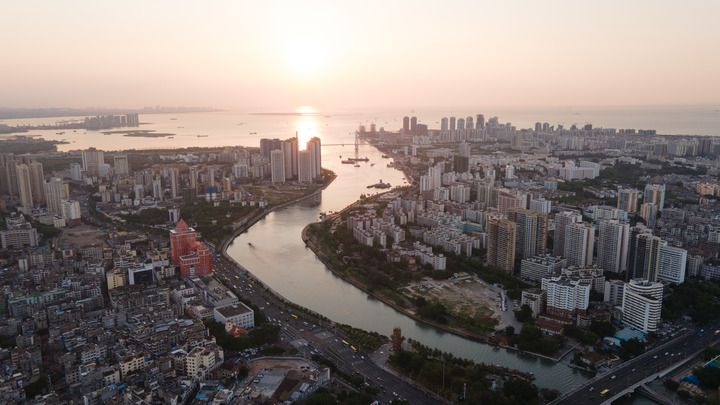 Aerial photo taken on May 4, 2021 shows the city view in Haikou, capital of south China's Hainan Province. (Xinhua/Zhang Liyun)
BEIJING, Aug. 30 (Xinhua) -- South China's Hainan Free Trade (FTP) recently released regulations to ensure the negative list for cross-border trade in services will be effectively implemented, according to local authorities recently.
The regulations specify 13 detailed measures in four categories, such as the scope of application, management, and risk control and prevention.
According to the regulations, domestic and overseas services providers shall have equal market access in Hainan FTP for areas not included in the negative list.

Hainan FTP will strengthen institutional innovation and put forward suggestions to the country to adjust and optimize the negative list, and it will facilitate risk prevention and control in the fields of data, information, capital, and personnel.
As the first of its kind in China, the negative list for cross-border trade in services took effect in Hainan on August 26, marking a major achievement in the country's opening-up.
(Edited by Jiang Feifan with Xinhua Silk Road, 346129473@qq.com)