BEIJING, Aug. 4(Xinhua) -- China-constructed Dubai Maktoum Solar Park Phase V 900 MW Photovoltaic project has seen its Stage A project connect to power grid and start full operation recently, reported Beijing Daily.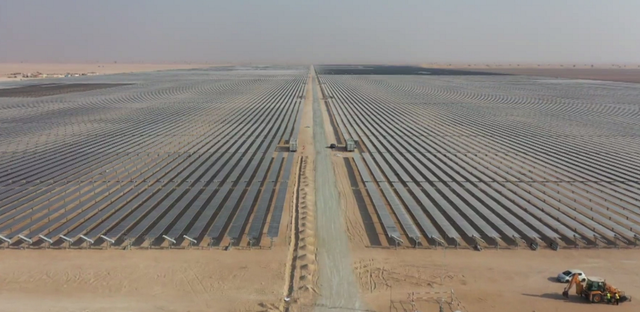 The Maktoum Solar Park Phase V project is located in the desert hinterland, about 65 kilometers south of downtown Dubai, UAE. Covering an area of 10.17 square kilometers, it will be constructed in three phases. China Railway 18th Bureau Dubai Branch is responsible for the earthwork excavation, backfilling, precast concrete cable trench and grounding wire laying work.
Since the start of construction in October 2020, the project team has overcome many difficulties such as the epidemic, high temperature and ensured the smooth realization of full-capacity grid-connected power generation in Phase A of the project.
It is learned that after completion, the projectcan provide about 2.268 billion kilowatt-hours of electricity to the local area every year, which will reduce carbon emissions by 1.18 million tons.
(Edited by Bao Nuomin with Xinhua Silk Road, baonuomin@xinhua.org)