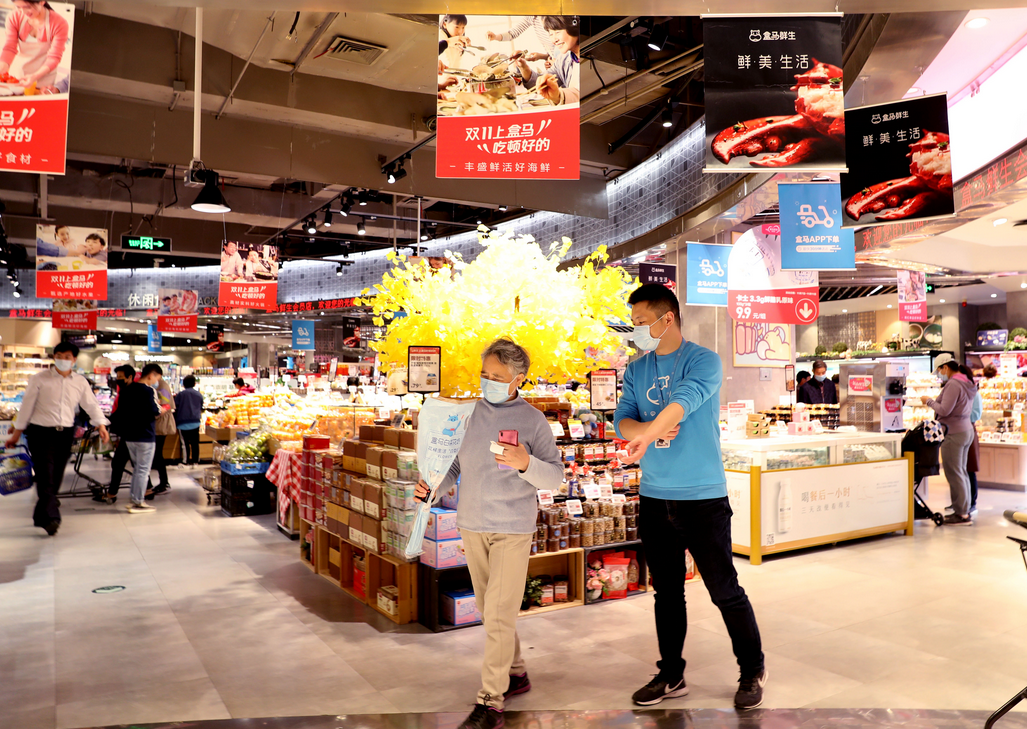 BEIJING, June 28 (Xinhua) -- The vigorous development of digital economy has enabled many Chinese brands to gain insights into consumer needs more efficiently in a digitally driven manner. It is foreseeable that Chinese brands are expected to embrace a promising future with brands value greatly enhanced in the future, according to a latest report by global auditing and consultancy firm KPMG, reported by Chinanews.com Saturday.
The report, focusing on the development outlook of China's consumer market during the 14th Five-Year Plan, pointed out that with the development of the digital economy, digital consumption has become a key force that promotes the continued momentum of consumption in China, and provides more driving forces for the development of new retail.
The new urban middle class will lead the change of China's overall consumption concept from quantitative to qualitative. With the introduction of various national incentives and the empowerment of retail technology by new infrastructure and digital economy, new consumption models and formats such as live streaming e-commerce, private domain traffic, and tax-free economy are booming, said Qian Yixin, a managing partner at KPMG.
According to the report, enterprises need to fundamentally recognize the positive correlation between consumer value and corporate value, make up for the shortcomings at the level of their own operations, and continuously optimize interaction and marketing effectiveness through data intelligence.
(Edited by Gao Jingyan with Xinhua Silk Road, gaojingyan@xinhua.org)