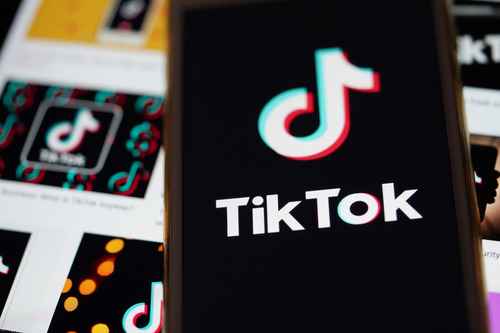 The logo of TikTok is seen on the screen of a smartphone in Arlington, Virginia, the United States, Aug. 30, 2020. (Xinhua/Liu Jie)
BEIJING, June 18 (Xinhua) -- ByteDance, the parent company of widely popular short video app TikTok, saw its total revenue more than double last year, the Xinhua-run Shanghai Securities Journal reported on Thursday.
The company's total revenue reached 236.6 billion yuan, up 111 percent from 2019 and its operating loss amounted to 14.7 billion yuan, senior manager at the company told at a meeting.
The company makes efforts to become more open and transparent as the company enters a new stage of development, said ByteDance CEO Liang Rubo, adding that the company will announce its business data and financial situation, including operating revenue and profit, to all employees.
By the end of last year, ByteDance boasted 1.9 billion monthly active users across all of its platforms, supporting more than 35 languages.
At present, ByteDance sets up offices across more than 30 countries in Asia, America, Europe and other regions, and has overall 110,000 formal employees worldwide.
(Edited by Yang Yifan with Xinhua Silk Road, yangyifan@xinhua.org)