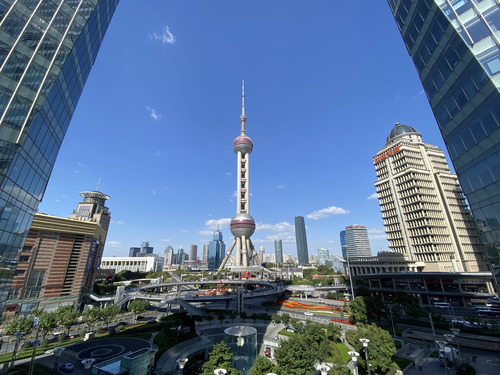 BEIJING, June 9 (Xinhua) -- A total of 208.3 billion yuan of capital has flowed into the A-share market through northbound trading by June 8 this year, reported Securities Daily Wednesday.
Northbound trading refers to Hong Kong and foreign investors trading eligible stocks listed on Shanghai Stock Exchange and Shenzhen Stock Exchange through the related Shanghai-Hong Kong and Shenzhen-Hong Kong stock connect programs in China.
The hefty fund influx, which already approached the annual data for last year, was driven by China's resilient economic recovery ahead of other economies and appreciation of the Chinese currency yuan, which was deemed to have accelerated external capital inflows to some extent.
Overseas investors, when scaling up their purchases of A-shares this year, changed their holdings structure of individual A-share stocks.
Compared with other sectors, foreign buyers added more holdings of bank, electrical device and chemical stocks on the A-share market and dumped stocks in food and beverage sectors this year, according to Zhang Qiyao, chief strategist with Guosheng Securities.
Wang Delun, chief strategist with Industrial Securities echoed the opinion, saying that foreign investors obviously raised their investment in undervalued bank stocks on China's A-share market this year and attached more importance to stocks with relatively balanced market performance and valuation.
It is noteworthy that the proportions of the market capitalization (market cap) of their materials, finance and energy related A-shares holdings in total market cap of A-shares in these industries rose 0.57 percentage point, 0.38 percentage point and 0.27 percentage point from the end of last year to 2.73 percent, two percent and 1.07 percent by Tuesday. (Edited by Duan Jing with Xinhua Silk Road, duanjing@xinhua.org)