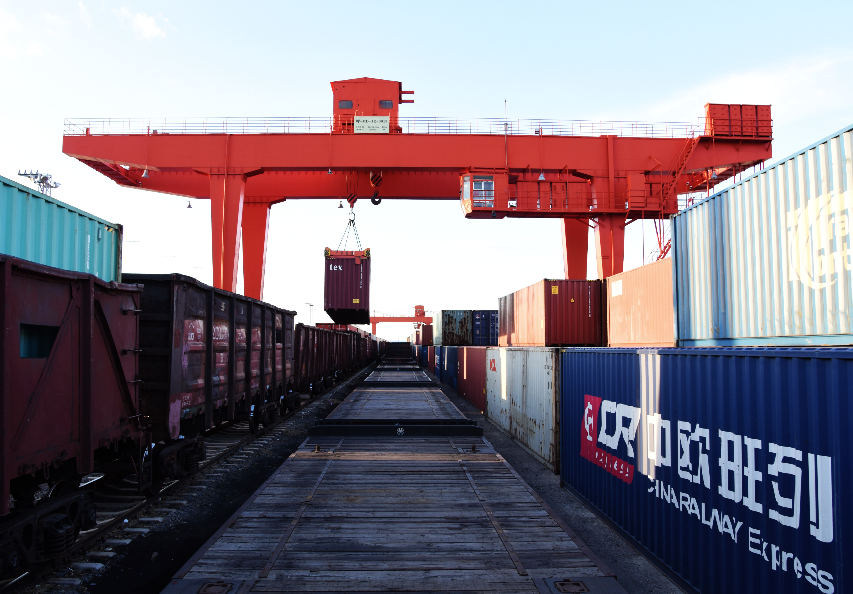 Photo shows a Russia-bound China-Europe freight train which departs from Hefei, capital of east China's Anhui Province.
BEIJING, May 11 (Xinhua) -- East China's Anhui Province saw its trade with the countries along the Belt and Road routes stand at 36.75 billion yuan (about 5.72 billion U.S. dollars) in the first quarter, a year-on-year increase of 43.1 percent, according to the latest data released by Hefei Customs.
To be specific, the province's exports to these countries were 26.2 billion yuan, an increase of 39.1 percent, and its imports from these countries amounted to 10.55 billion yuan, an increase of 54.2 percent year on year.
In March, the province's trade with these countries stood at 13.51 billion yuan, hitting a record high.
In the first quarter, of the total value, the general trade with the countries along the Belt and Road routes amounted to 28.53 billion yuan, representing an increase of 39 percent, and accounting for 77.6 percent of the province's total trade value.
India, Vietnam and Malaysia were the top three trading partners of the province during the period.
In terms of products, the export of mechanical and electrical products exceeded 60 percent and exports of high-tech products more than doubled.
In the first quarter, China's trade with the countries along the Belt and Road routes amounted to 2.5 trillion yuan, an increase of 21.4 percent, and accounting for 29.5 percent of the country's total foreign trade. (Edited by Hu Pingchao with Xinhua Silk Road, hupingchao@xinhua.org)