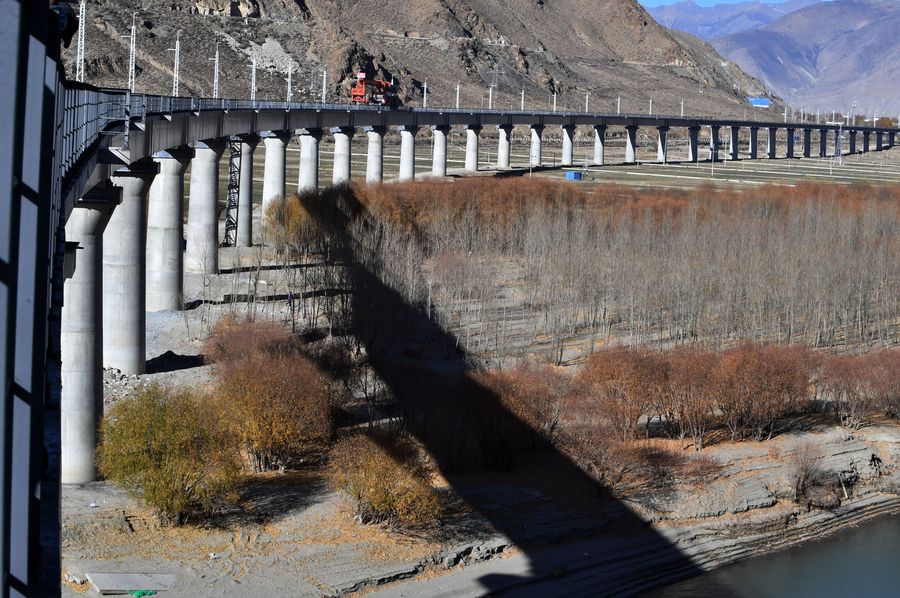 BEIJING, April 30 (Xinhua) -- China Civil Engineering Construction Corporation (CCECC) has recently signed a contract for renovation and reconstruction work of the eastern railway route of Nigeria with Federal Ministry of Transportation of Nigeria, reported Beijing Daily on Wednesday.
The Nigerian Eastern Railway, which passes through 12 states, connects Port Harcourt, the country's second largest port in the southeast and Maiduguri in the north, as well as many important cities.
It is learned that the contract value stands at 3.02 billion U.S. dollars. Apart from the renovation and reconstruction of existing lines, the project will also involve the construction of additional branch tracks.
After completion, the railway will be interconnected with standard gauge modern railways, along with connections to ports and key cities.
Along the railway network, there are cities and towns with great potential for industrial development, active commercial activities and abundant tourism resources. The project will promote the development and utilization of resources along the route, and play an important role in promoting the economic and social development of Nigeria.
(Edited by Bao Nuomin with Xinhua Silk Road, baonuomin@xinhua.org)