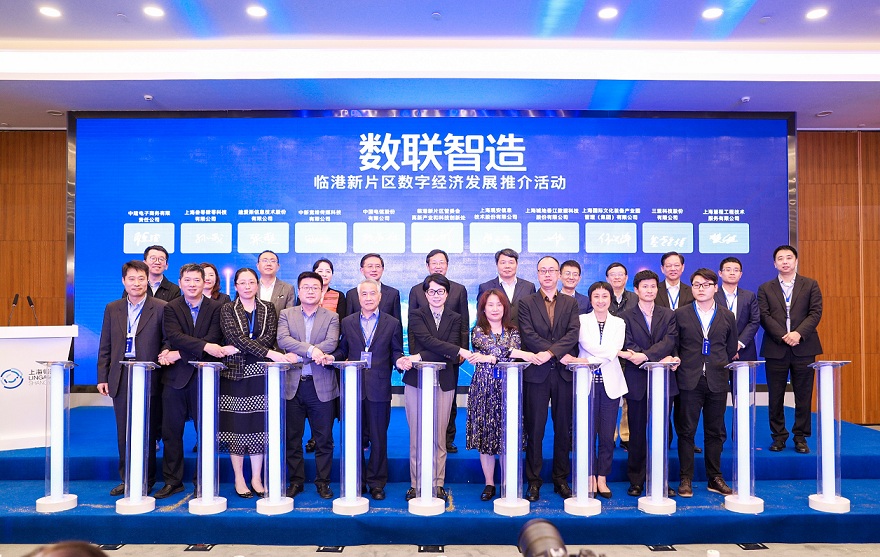 Photo: A signing ceremony on the digitial economy projects is held in the Lingang Area of Shanghai free trade zone, April 28.
BEIJING, April 28 (Xinhua) -- A batch of digital economy projects on Wednesday settled in the Lingang Area, a section of east China's Shanghai free trade zone (FTZ), the Xinhua-run cnstock.com reported.
With a total investment of more than 18 billion yuan (about 2.78 billion U.S. dollars), the projects cover such fields as new generation of information infrastructure, 5G communications, cultural data, information security, and smart education.
It is learned that these projects will further promote the development of the digital economy industry in the Lingang Area, accelerate integration of the frontier industries with the digital economy, and promote the upgrading of industries.
The Lingang Area of the Shanghai FTZ was officially launched in 2019.
The new section will match the standard of the most competitive free trade zones worldwide and will facilitate overseas investment and capital flows, and realize the free flow of goods, according to the area's development plan. (Edited by Hu Pingchao with Xinhua Silk Road, hupingchao@xinhua.org)