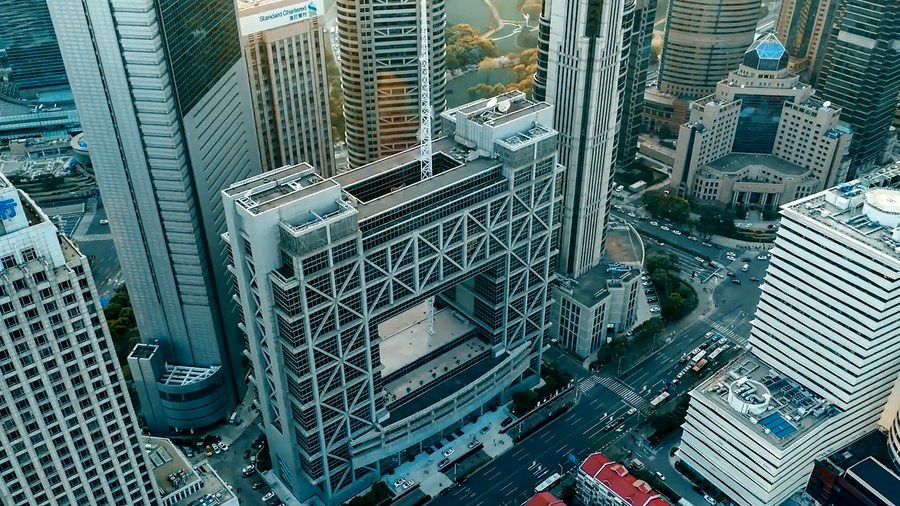 File photo shows the exterior view of Shanghai Stock Exchange at Pudong New Area in Shanghai, east China. (Xinhua)
BEIJING, April 26 (Xinhua) --Global companies are eying opportunities in China's fast-growing and dynamic capital market as China steps up capital market reforms and opening-up, reported Securities Daily on Monday.
The US banking gaint Citi group Inc. is pushing ahead to set up new investment banking and trading operations in China after the lender announced recently that it would close retail banking in 13 markets including the Chinese mainland, as it has shifted its focus to institutional business.
"Institutional business will be the focus of new development stage. The priority is to better serve clients, helping Chinese firms to explore global market and foreign enterprises to participate in Chinese market," said Christine Lam, CEO of Citi China, also expressing confidence in China's financial opening-up.
With opening up on the fast track, China's stocks and bonds have been included in main global indexes, such as the MSCI, FTSE Russell, S&P Dow Jones and Bloomberg Barclays index, and their weights are steadily increasing.
In 2020, the country also showed its receptivity to foreign financial institutions by removing limits on foreign ownership of futures, securities and mutual fund management, which has inspired such institutions to set up wholly owned subsidiaries and better tap the Chinese market.
For example, Credit Suisse has taken control of its China securities joint venture, Credit Suisse Founder Securities (CSFS) since last June. Last October, while Standard Chartered applied to China's top securities regulator for the establishment of its securities company in China.
In futures market, J.P. Morgan became China's first foreign-owned futures firm after it increased its stake to 100 percent last June.
(Edited by Li Shimeng with Xinhua Silk Road, lishimeng@xinhua.org)