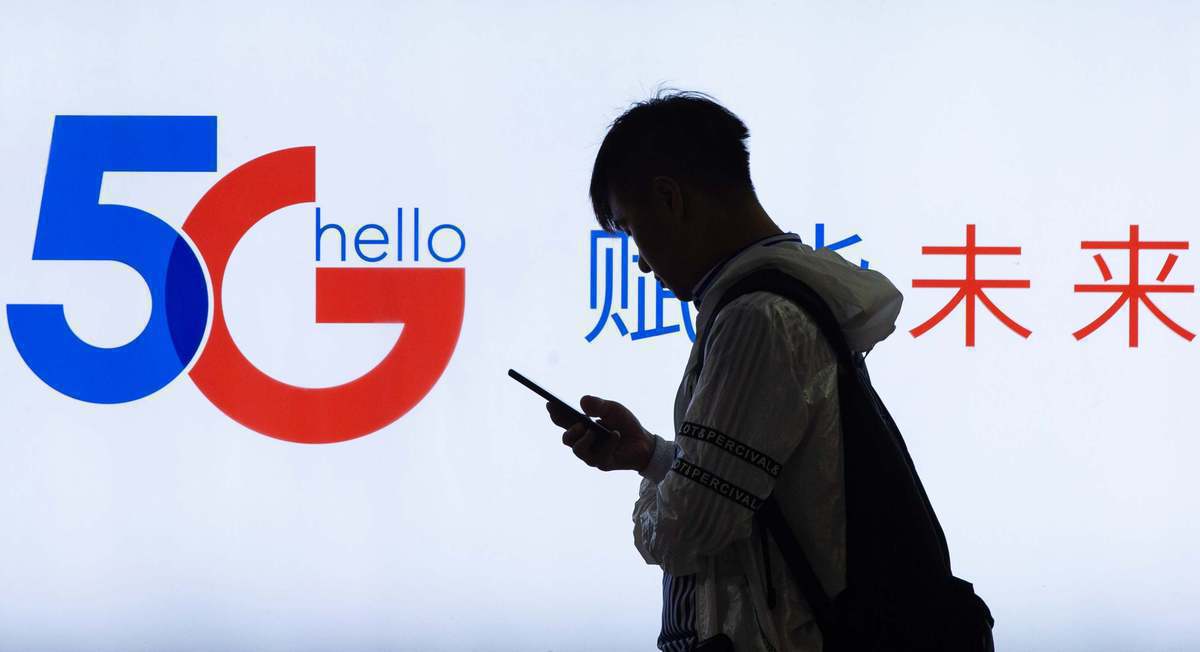 A pedestrian walks past a 5G promotion board. (Photo by Su Yang/For China Daily)
BEIJING, March 5 (Xinhua) -- A total of 39,000 5G base stations have been built in southwest China's Sichuan Province by the end of January, 2021, ranking the fifth in China, reported Sichuan Daily Thursday.
Sichuan's local authorities released the 5G development index blue paper on Tuesday, measuring the 5G development level of the province from multiple fields, such as policy support, infrastructure, industry application, and innovations.
As of December 2020, Chengdu, the capital of Sichuan Province, ranked first in the province with an overall 5G development index of 89.5.
By far, a total of 240 enterprises were registered in the 5G industry chain in Sichuan, mainly providing 5G operator and terminal services.
Meanwhile, 2,582 5G-related patent applications have been open to the public, ranking sixth in the country.
Sichuan will continue to expand 5G network coverage, focusing on deploying 5G networks in industrial parks, tourist attractions and rural areas, and is expected to build 250,000 5G base stations by the end of 2025.
(Edited by Jiang Feifan with Xinhua Silk Road, 346129473@qq.com)