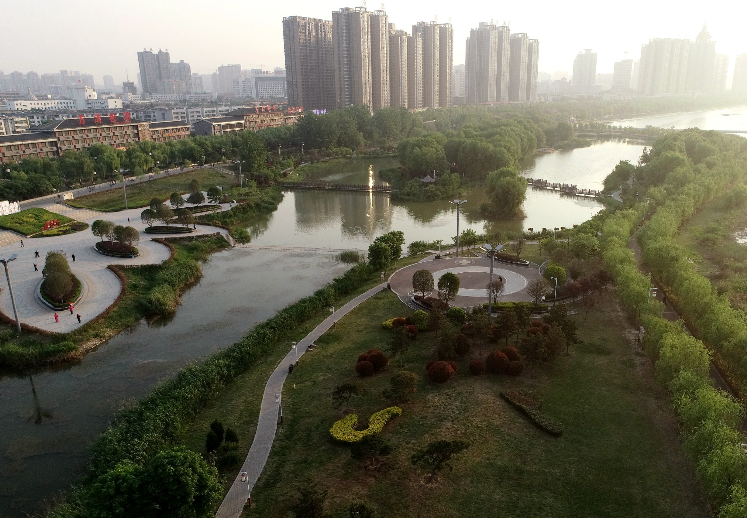 Aerial photo taken on April 28, 2020 shows the Xianyang Lake scenic area, which is part of a total water management project to improve ecosystem along the Weihe River, in Xianyang, northwest China's Shaanxi Province. (Xinhua/Zhang Bowen)
BEIJING, March 4 (Xinhua) -- Northwest China's Shaanxi Province plans to invest 37.5 billion yuan (about 5.79 billion U.S. dollars) this year in the water conservancy projects, according to the Department of Water Resources of Shaanxi Province on Thursday.
About 1.2 million people in the rural areas of the province will benefit from those water conservancy projects, which will promote the rural vitalization in the province.
During the 13th Five-Year Plan period from 2016-2020, Shaanxi invested 152 billion yuan in the water conservancy projects, 1.5 times that in the previous five years.
Through the projects, the province greatly enhanced the drinking water safety in the rural areas, with the penetration rate of tap water in rural areas reaching 95.95 percent during the 2016-2020 period. (Edited by Hu Pingchao with Xinhua Silk Road, hupingchao@xinhua.org)