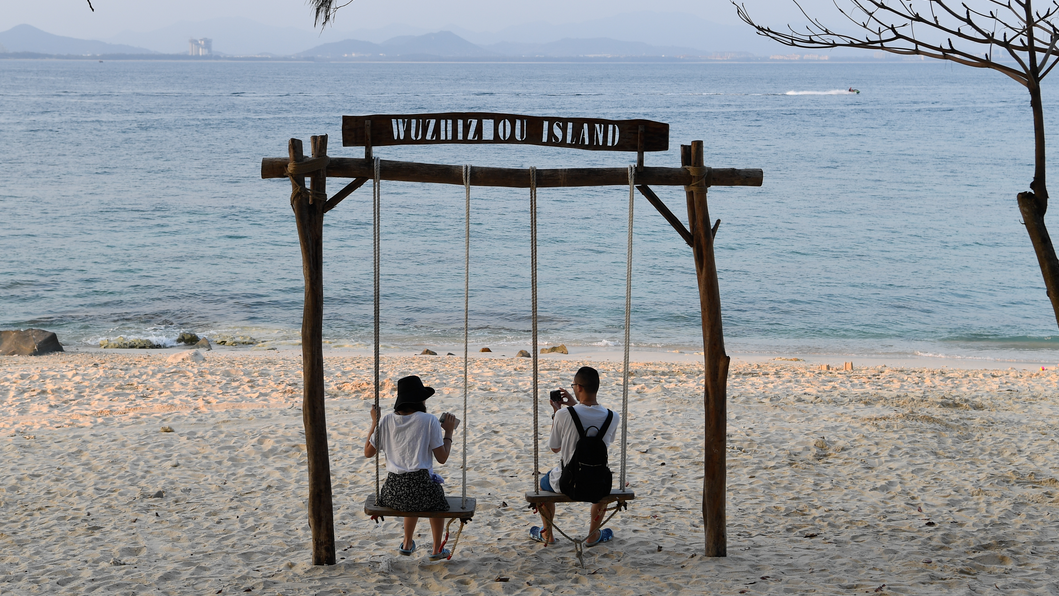 BEIJING, Feb. 19 (Xinhua) -- Sanya, a city of China's island province of Hainan, saw total tourism revenue of 2.76 billion yuan with 743,200 tourists received during the week-long Spring Festival holiday starting from Feb. 11, showing a strong consumer desire and ability in the tourism market, Hainan Daily reported on Thursday.
During the holiday, Sanya's operational accommodation units received 2.328 billion yuan from overnight trips and non-operational ones received 228 million yuan from overnight trips. The income of one-day tourism was 204 million yuan. Through the marketing before the Spring Festival holiday and the "stay-put" policy, Sanya's ability to attract money for local and surrounding tourists was significantly improved.
Under the regular epidemic prevention and control, travel safety is highly sensitive and independent travel and self-driving travel have become the mainstream travel modes during the Spring Festival in China. A sample survey shows that 77.5 percent of tourists choose to travel independently.
In addition, diversified project options, rich festival activities and experience have allowed 50.6 percent of tourists to choose rural tours during the holiday, with an increase of 8.6 percentage points year on year.
In the survey of the overall impression of Sanya, 85.4 percent of tourists are satisfied with an overall high satisfaction level, an increase of 2.4 percentage points year on year. Among them, the satisfaction of traffic conditions, specialty seafood, and scenic spots increased significantly.
(Edited by Gao Jingyan with Xinhua Silk Road, gaojingyan@xinhua.org)