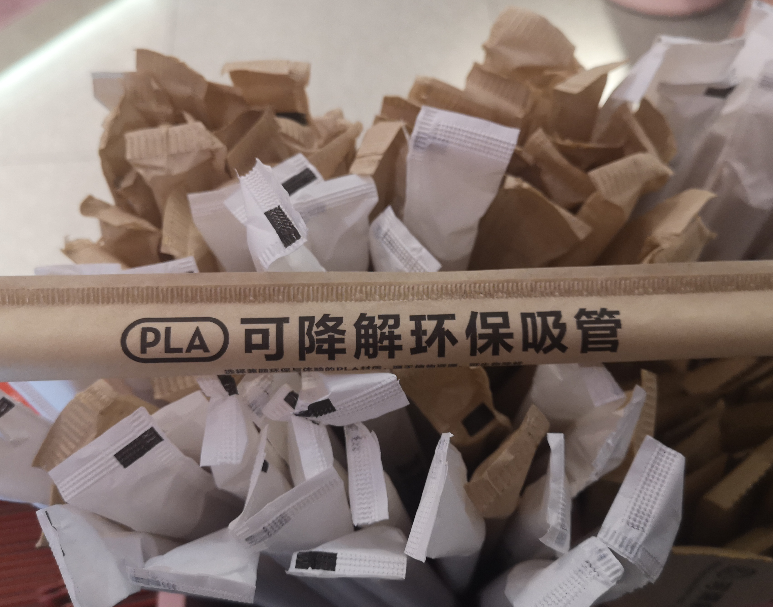 Polylactic Acid (PLA) straws are offered at a milk tea shop in Nanjing, east China's Jiangsu Province, Jan. 11, 2021. (Xinhua/Zhu Xiao)
BEIJING, Feb. 5 (Xinhua) -- Listed chemical enterprises in China outperformed in 2020 thanks to the country's efforts to reduce the consumption of single-use plastic products, the Xinhua-run Economic Information Daily on Friday.
Huatai Securities statistics showed that more than 60 percent of the listed chemical enterprises on China's A-share market have disclosed their performance forecast for 2020. Among the 199 listed chemical enterprises, 135 expected a positive year-on-year increase in net profit, accounting for 67.8 percent.
For example, Wanhua Chemical Group (600309.SH) expected its net profits for 2020 to stand at 9.6 billion yuan to 10.1 billion yuan. Rongsheng Petrochemical Co., ltd. (002493.SZ) estimated its net profits at 7.1 billion yuan to 7.6 billion yuan, a year-on-year jump of 221.7 percent to 244.4 percent. Kingfa Sci. & Tech. Co., Ltd. (600143.SH) is expected to earn a net profit in a range from 4.535 bilion yuan to 4.680 billion yuan, surging 264 percent to 276 percent year on year.
The listed companies' outstanding performances are largely due to the country's effort to contain plastic pollution.
At the beginning of 2020, China released a plan to ban or significantly reduce the production and use of environmentally-unfriendly plastic products in the next five years to contain pollution.
By 2025, the country expects to effectively control plastic pollution, substantially reduce the amount of plastic waste in landfills of key cities, establish a complete plastics management system, and make progress in the development of alternative products, said the plan.
In addition, the EU has also banned the production and sales of disposable plastic products such as disposable tableware, cotton swabs and straws from 2021.
Institutions, including Huaan Securities, said that the year of 2021 will witness the first peak in demand for biodegradable plastics.
Huatai Securities noted that the downstream demand will gradually recover after the upcoming Spring Festival holiday. Prices of the chemical products in China are expected to rise and find it hard to fall, given the low inventories. (Edited by Hu Pingchao with Xinhua Silk Road, hupingchao@xinhua.org)