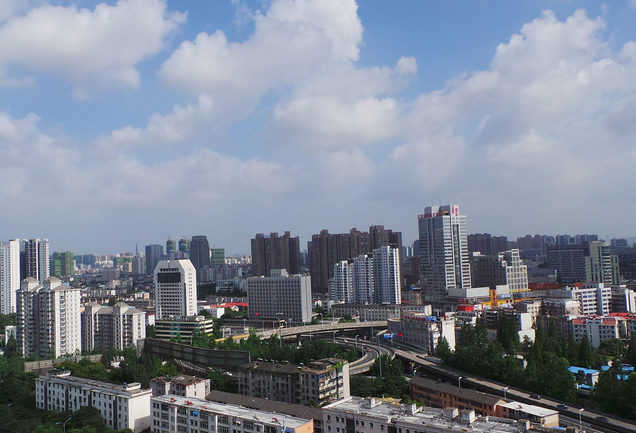 BEIJING, Jan. 29 (Xinhua) -- East China's Anhui Province will speed up the construction of the pilot free trade zone (FTZ)and promote its opening-up on a higher level, reported by Chinanews.comon Thursday citing Li Guoying, governor of Anhui Province.
Anhui will implement a special plan for the pilot free trade zone development, deepen reforms in investment field, establish a new model of full-process services for foreign investment, optimize the trade supervision service system, deepen the opening-up and innovation of the financial sector, and explore the development of offshore financial services, said Li.
Anhui will also promote the development of the modern service industry at the front end of the supply chain and start the construction of a batch of linkage innovation zones, Li added.
In terms of the opening-up platforms construction, Anhui will support the application and construction of the Hefei Airport Comprehensive Bonded Zone, promote the construction of Hefei, Wuhu, and Anqing cross-border e-commerce comprehensive pilot zones, promote the opening-up of airport ports, hold high-level World Manufacturing Conference and project docking activities, and expand in-depth exchanges and cooperation with international friendship cities.
In addition, in 2021, Anhui will promote the stable development of foreign trade and investment, deepen international capacity cooperation with countries and regions along the Belt and Road, grasp the opportunities brought by RCEP,and improve the foreign investment promotion and service system.
TheChina (Anhui) Pilot Free Trade Zone established in 2020 has opened a new chapter of reform and opening-up for Anhui Province. By the end of 2020, 3,857 new enterprises had settled in the FTZ and a total of 341 projects with an investment of 292.2 billion yuan had been signed, which also boosted Anhui's import and export volume to exceed 500 billion yuan.
(Edited by Gao Jingyan with Xinhua Silk Road, gaojingyan@xinhua.org)