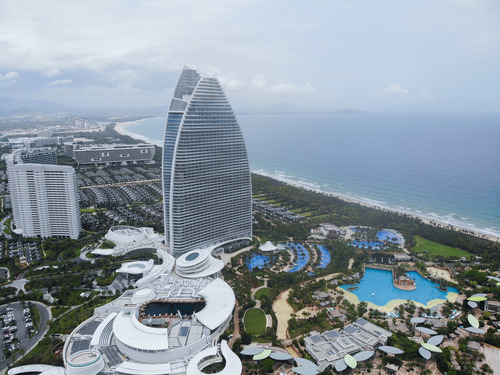 BEIJING, Jan. 21 (Xinhua) -- China's southernmost province of Hainan is planning to build itself into an international tourism consumption center in the following five years, according to a provincial work conference on tourism, culture, radio, television and sports held in its capital city Haikou on Tuesday.
The conference clarified that efforts would be made to turn Hainan into a internationally renowned tourism paradise, a health care destination, a shopping haven and an exhibition center.
In terms of culture, Hainan will strive to be a national base for international culture and trade, a base for Belt and Road intentional cultural exchange, a world cultural art trading base, and an important window to showcase Chinese culture.
In terms of radio and television, Hainan targets to serve as a "demonstration window" for the industrial integration and a "service window" that injects impetus into "smart Hainan" development.
In the sports field, Hainan aims to become a pilot demonstration zone for national sports reform, a demonstration zone for national sports tourism and an exchange center for Belt and Road international sports and culture.
In 2021, Hainan Provincial Department of Tourism, Culture, Radio, Television and Sports will promote the construction of Hainan into an international tourism consumption center, boost the development of all-for-one tourism and mass tourism, try to hold a series of festivals and exhibitions in an well-organized way, strengthen the creation of fine art works, run art performances for the benefit of the people, and improve the industrialization, internationalization and characteristic level of the sports industry. (Edited by Zhang Yuan with Xinhua Silk Road, zhangyuan11@xinhua.org)