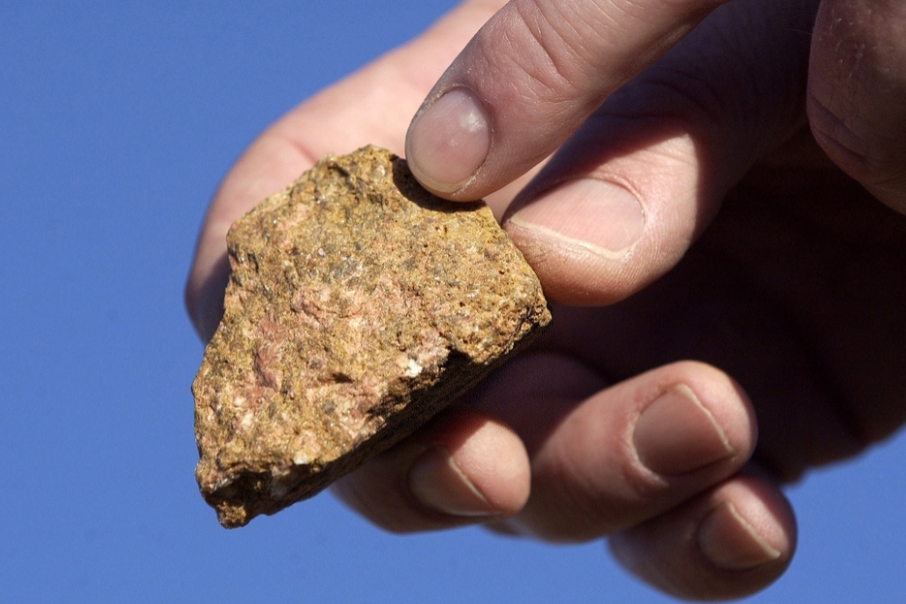 BEIJING, Jan. 21 (Xinhua) -- Rare earth prices in China have recently showed an uptrend on tight supplies and rising demands, according to the Xinhua-run Shanghai Securities News on Thursday.
Rare earth prices kept rising since the beginning of this year. As of January 19, the price of neodymium praseodymium oxide rose to 451,000 yuan/tonne, an increase of 43,500 yuan/tonne or 10.67 percent from the 407,500 yuan/tonne on the last day of 2020.
According to SMM, a metal information provider in China, holders of the rare earth oxide such as praseodymium and neodymium oxide, terbium oxide, and dysprosium oxide, currently are reluctant to sell their products during the ongoing uptrend of rare earth oxide prices.
Specifically, inquires for the dysprosium oxide stayed relatively active, while those for praseodymium and neodymium oxide, and terbium oxide declined.
The SMM attributed the decreased inquires to the previously rapid growth in prices and the wait-and-see attitude taken by the downstream metal factories and magnetic materials factories.
In the past, rare earth price fluctuated mainly based on the country's moves of buying the metals for state reserves. Nowadays, demands from the downstream users are strong. The prices are mainly determined by the relationship between supply and demand, said some brokerage analysts.
High-performance NdFeB permanent magnet materials are now in tight supply.
Orders for the materials from downstream new energy vehicle (NEV) and inverter air conditioner producers are the most. The amount of NdFeB permanent magnet materials used for a NEV usually is about 2 kilograms. Due to the revision of energy consumption standards for home appliances, the consumption of the materials for the inverter air conditioners has increased significantly, according to an executive of a listed permanent magnet material company in east China's Shandong Province.
Regarding future market demand, Huabao Securities estimated that the high-performance rare earth permanent magnet materials may maintain rapid growth in demand in the next 5 years. (Edited by Hu Pingchao with Xinhua Silk Road, hupingchao@xinhua.org)