BEIJING, Jan. 21 (Xinhua) -- The increasingly open Chinese market presents a host of exciting and novel opportunities, not only for Chinese companies, but also for foreign-funded and overseas enterprises. To capitalize on these opportunities, companies need to make their brand known and inspire confidence in their offerings in the Chinese market.
It's good that communication solutions are available to help companies tell their business stories to the public in China. However, our survey revealed that domestic and foreign distribution solutions either cost too much or fail to reach reliable mainstream channels, let alone provide distribution measurement that justifies cost-effectiveness. Enterprises may find it easier to release business information in their mother land or neighboring countries, but they often feel puzzled when it comes to choosing the right platform for distribution in China. Should they find a PR company or entrust a Chinese partner? How can they assure that the PR company is a trusted source that makes the release reach the most possible extensive audience? What they will get to demonstrate their ROI? ......
The fact that we have managed to serve overseas partners with their brand strategy and business execution in China made us realize that the best way to help is building an efficient distribution network that can deliver corporate business information and multimedia content to major channels, investment communities and the general public in China and beyond. That's our Xinhua Bizwire service.

Photo shows the online platform of Xinhua Bizwire (Chinese version)
What is Xinhua Bizwire?
Xinhua Bizwire, a wire service launched by Xinhua News Agency in 2020 by integrating its distribution resources and major media resources in China, provides one-stop corporate business information release and distribution services including information collection and processing, editing and publishing, performance and audience engagement analyzing. It aims to boost information connectivity, brand building and international influence for companies at home and abroad.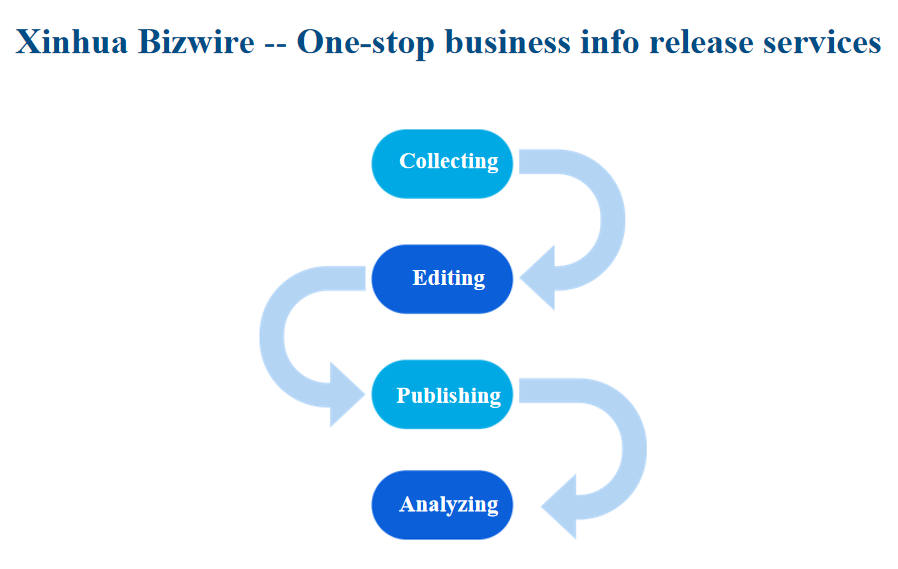 How does Xinhua Bizwire fit?
Xinhua Bizwire provides companies with original text service (OTS) for the regional and global release of companies' business information related to product and service promotion, business cooperation, investment and financing, sales performance, etc. With OTS, enterprises can have control over the content to be distributed and make it feel the way they want.
In addition, each user of the service will get a specific archive on the platform of Xinhua Bizwire for access to all its releases as well as domestic and overseas audience engagement analysis data.
Here's what our clients have experienced:
-- Business information wired to dozens of influential mainstream media resources in China, such as xinhuanet.com, Xinhua News (app), Xinhua Finance, Xinhua Silk Road, China Securities Journal, Shanghai Securities News, People.cn, China Daily, CHINANEWS.com, China.com, Sina.com, Netease, and iFeng.com, and hundreds of comprehensive media points.
-- For global release, Xinhua Bizwire's international distribution network ensures wide reach to websites, blogs, social media platforms, databases and online portals in more than 100+ countries and regions.
-- High search engine findability
-- Customized reporting to demonstrate ROI
-- Reduction in service provider costs
-- Increase in communication budget
......
Get access to Xinhua Bizwire service: +86-010-88051182, +86-010-88053714
Email: silviasu07@163.com