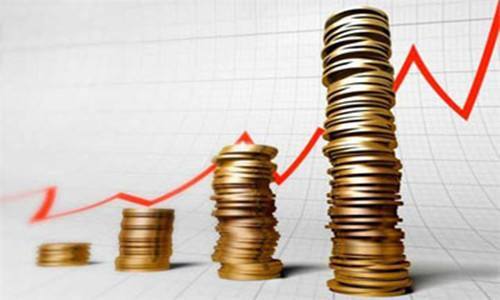 BEIJING, Jan. 15 (Xinhua) -- With the acceleration of China's economic growth, strengthening of Chinese yuan and normalization of interest rates, China's economy is expected to maintain a robust recovery in 2021 and embark on a path of green development. Foreign funds inflow will increase 50 percent year on year in 2021, according to a latest research report released by the Deutsche Bank.
Xiong Yi, chief economist of Deutsche Bank in China, said that as China's economic recovery beats expectation, the country's gross domestic product (GDP) is likely to expand 6.6 percent on year in the fourth quarter of 2020. Due to the strong overseas demands, China's GDP growth in 2021 is estimated to reach 10 percent on year.
Liu Linan, head of macro strategy for Greater China at Deutsche Bank, said that Chinese yuan is likely to strengthen to 6.20 against U.S. dollar in 2021.
Liu noted that on the basis of robust economic recovery and the central government's determination to stabilize macro-leverage ratio, China is expected to reduce additional system liquidity on the one hand, and increase interest rates on the other hand.
Meanwhile, with more and more global funds entering the Chinese market, the current account surplus will be further increased, said Liu.
In order to promote the internationalization of Chinese yuan and increase the attractiveness of yuan for settlement, the central bank will further expand the cross-border usage of yuan and maintain the flexibility of yuan exchange rate, added Liu.
Deutsche Bank is generally optimistic about the long-term performance of Chinese bonds.
FTSE Russell will add Chinese government bonds to its flagship World Government Bond Index (WGBI). The bonds will be included on the index from October 2021, the pending confirmation in March 2021.
Liu said that foreign holdings of Chinese bonds are likely to increase from the current 2.7 percent to 3.3 percent. The growth of foreign funds inflow will benefit government bonds and policy bank bonds, with the proportion of foreign holdings of government bonds expected to increase from 9 percent to 12 percent. (Edited by Zhang Yuan with Xinhua Silk Road, zhangyuan11@xinhua.org)