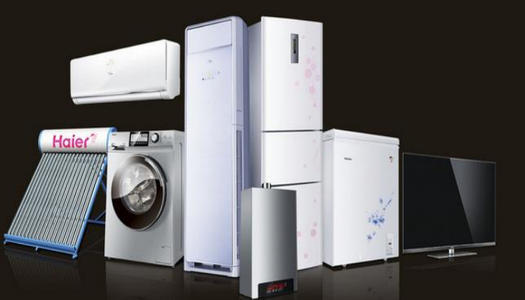 BEIJING, Dec. 22 (Xinhua) -- Chinese retail giant Suning.com has further deepened strategic cooperation with the country's home appliance giant Haier on ecological products, technological innovation, scene experience and user services, the Xinhua-run cs.com.cn reported on Monday.
Zhang Jindong, chairman of Suning, noted that home appliance industry is ushering in a new opportunity for upgrading under the impact of consumer Internet and industrial Internet. Home appliance consumption is moving towards high-quality, intelligentization, scenario and customization, which calls for close cooperation between the two leading enterprises.
Liang Haishan, chairman of Haier, said that the bilateral cooperation is bound to inject new momentum into the home appliance market.
Since the beginning of this year, Suning and Haier have carried out in-depth cooperation in Customer-to-Manufacturer (C2M) product customization, home appliance full-scenario experience and innovative linkage marketing. The two sides signed on August 18 a three-year strategic cooperation agreement for 2021-2023 .
This move is aimed at promoting the implementation of the three-year strategic cooperation, summarize the situation in 2020, and formulate cooperative goals on products, channels and marketing in 2021.
In terms of brands and products, Suning will cooperate with multiple brands under Haier, help boost consumption upgrading, and plan customized products such as refrigerators, washing machines, air conditioners, TVs, kitchens and bathrooms.
In terms of channels and marketing, the two sides are expected to focus on sales increase and achieve three major breakthroughs, namely online content breakthrough with live broadcast as the core, community breakthrough with fast-selling products as the core and marketing breakthrough with membership operations as the core. (Edited by Zhang Yuan with Xinhua Silk Road, zhangyuan11@xinhua.org)