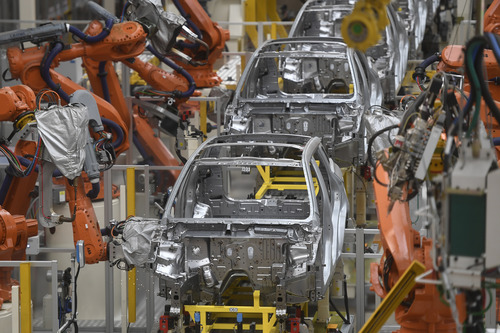 BEIJING, Dec. 18 (Xinhua) -- China Banking and Insurance Regulatory Commission (CBIRC), the sector watchdog, will better leverage advantages of insurance fund and scale up long-term financing support for national strategies and enterprises, reported Xinhua Finance, a Xinhua-run financial information platform on Thursday.
The report cited Yuan Xucheng, head of the Insurance Fund Investment Supervision Department of CBIRC as saying, highlighting that to the end, the Chinese insurance regulator will further deepen the supply-side structural reform in financial sector and the reform to streamline administration.
Recent years, China's insurance fund utilization has been steadily optimized and served the real economy with significantly improved capacity. Statistics showed that insurance sector pumped 18 trillion yuan of financing into the real economy via investment in bond, stocks and the non-open market by the end of October 2020.
For next step, CBIRC will increase long-term asset supplies to press ahead with the financial sector supply-side structure reform.
Insurance asset management firms will be supported to develop long-term products and innovate their products pursuant to financial demand of the real economy to further enrich the long-term asset market.
Insurance capital will be supported to take over the outstanding bank wealth management-related assets including the industrial investment fund sponsored by government of various levels and tier-II capital supplementation bonds.
CBIRC will also work on promoting related government departments to diversity long-term investment products on bond market and cultivate the transaction market for long-term asset investment.
To further the reform on streamlining administration, the Chinese banking and insurance regulator vowed to improve the efficiency and quality of insurance sector in serving the real economy.
Yuan noted that CBIRC will optimize supervisory and regulatory policies and grand certain policy supports to insurance fund's investment in advanced manufacturing sector, coordinated regional development and national projects of significant importance.
Apart from these, CBIRC will also amend and optimize policies on insurance fund's investment in equity investment and insurance private equity fund to provide more long-term financing for real economy entities. (Edited by Duan Jing with Xinhua Silk Road, duanjing@xinhua.org)