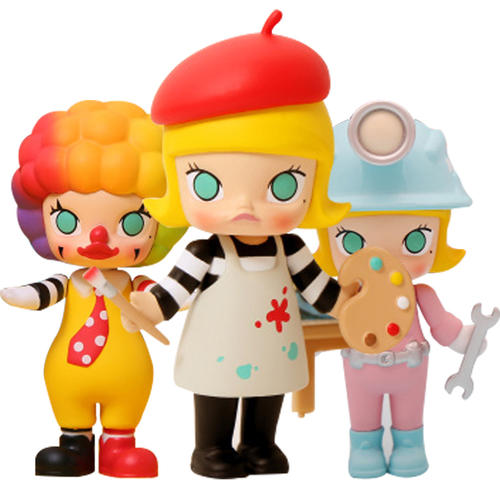 Photo: China's blind box toy brand Pop Mart's iconic IP Molly.
BEIJING, Dec. 2 (Xinhua) -- China's blind box toy brand Pop Mart started its initial public offering (IPO) in Hong Kong on Tuesday and planed to list on the Hong Kong Stock Exchange (HKEX) on December 11, the company said in the prospectus filed to the bourse on Tuesday.
According to its prospectus, the Beijing-based company will sell 136 million new shares in total, of which 16.3 million shares will be offered to the public. The indicative price range is 31.5 HK dollars (about 4.06 US dollars) to 38.5 HK dollars.
It plans to use its IPO proceeds to advance its distribution channels, expand overseas business, fund potential investments, boost its intellectual property (IP) inventory and digitalize its operations.
The company has completed eight rounds of pre-IPO fundraising, receiving 958 million yuan from institutional investors, said the company in the prospectus.
Pop Mart has recorded annual revenues of 158 million yuan, 515 million yuan and 1.68 billion yuan from 2017 to 2019, respectively. In the first three quarters of this year, its profit grew by 49.3 percent, with sales of blind box up 70.5 percent, according to the company.
The company's business is strongly driven by its IP. Pop Mart operates 93 IPs, including 12 proprietary IPs. It also concentrates on its revenue from its iconic IPs.
China's pop toy retail market is still at its infancy, with market size growing from 6.3 billion yuan in 2015 to 20.7 billion yuan in 2019. It is expected to reach 76.3 billion yuan by 2024, said Frost & Sullivan, a California-headquartered research and consulting firm.
(Edited by Li Shimeng, Hu Pingchao with Xinhua Silk Road, lishimeng@xinhua.org)