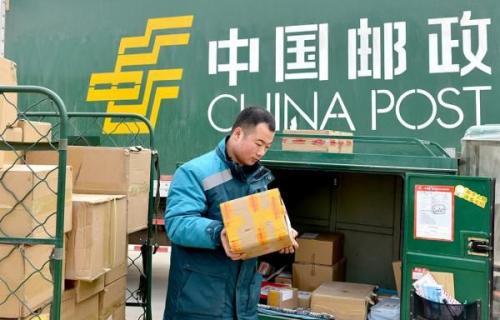 BEIJING, Dec. 2 (Xinhua) -- China should strive to promote postal industry to shift from a labor-intensive one to a knowledge-intensive one by enhancing the application of technology, said Ma Junsheng, head of the State Post Bureau (SPB) on Tuesday.
According to Ma, efforts should be made to improve the legalization level in postal industry management and safeguard the legitimate rights and interests of couriers.
Ma Junsheng noted that the entire industry should try to adapt to the innovative development of big data and artificial intelligence, continuously strengthen the application of technology, enhance vocational skills training, encourage couriers to make innovations based on their positions, and improve their skills. Meanwhile, it is necessary to strengthen top-level design, highlight industry self-discipline and enhance government supervision.
Ma urged the whole industry to actively integrate into the construction of the Belt and Road Initiative, maintain the stability of the industrial chain, supply chain and value chain between China and the Asia-Pacific and ASEAN countries.
To adhere to openness and cooperation, China should not only maintain the existing global postal network system, but also support enterprises' efforts to go global by relying on infrastructure connectivity. It is necessary to seize the opportunity that China is deepening cooperation in the digital economy, especially in e-commerce, big data and blockchain, to promote the digital and intelligent transformation of postal industry and achieve a high-quality development, said Ma. (Edited by Zhang Yuan with Xinhua Silk Road, zhangyuan11@xinhua.org)