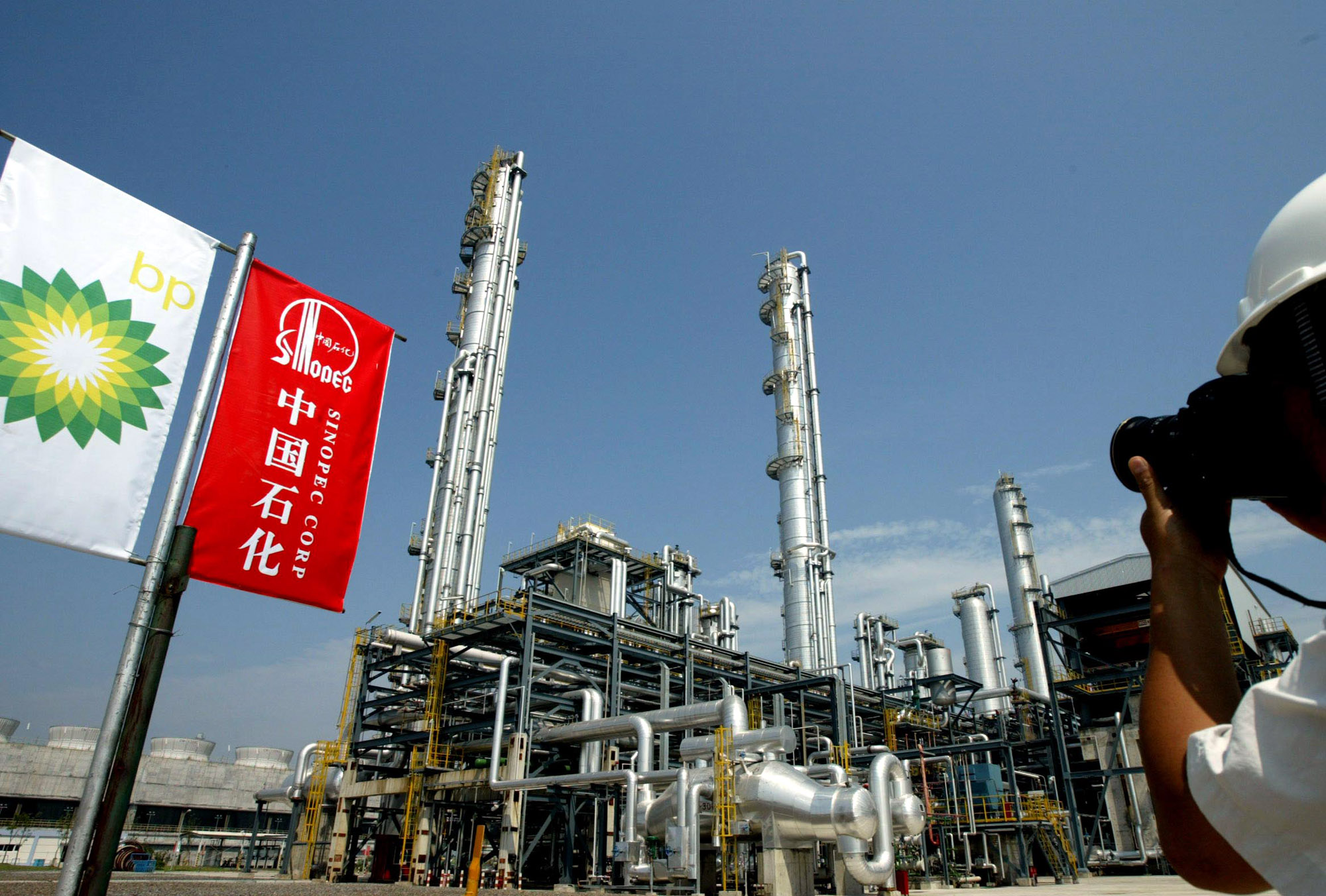 BEIJING, Nov. 25 (Xinhua) -- China Petroleum & Chemical Corporation (Sinopec), one of China's largest oil refiners, has recently signed cooperation agreements with three research institutes to explore ways to achieve CO2 emission peak and carbon neutrality in the refining industry, reported Shanghai Securities News Tuesday.
The three research institutes are namely the Energy Research Institute of China's National Development and Reform Commission (NDRC), National Center for Climate Change Strategy and International Cooperation (NCSC) and a Tsinghua's laboratory working on low-carbon energy.
Insiders and experts believed that Sinopec's move would set a role model for other market players in the industry's transformation towards green and low-carbon development.
In fact, Sinopec has already made remarkable achievements in its effort to reduce carbon emission. During the past five years, it has accelerated application of clean energy, such as natural gas, biomass energy, thermal energy and hydrogen energy, recycled emission of greenhouse gas, and participated in carbon trading market, with the total transaction volume reaching 11.10 million tonnes in the pilot areas.
China has been a staunch upholder of the Paris Agreement and an active player in global cooperation on climate change. It has vowed to have CO2 emissions peak before 2030 and achieve carbon neutrality before 2060.
(Edited by Li Shimeng with Xinhua Silk Road, lishimeng@xinhua.org)