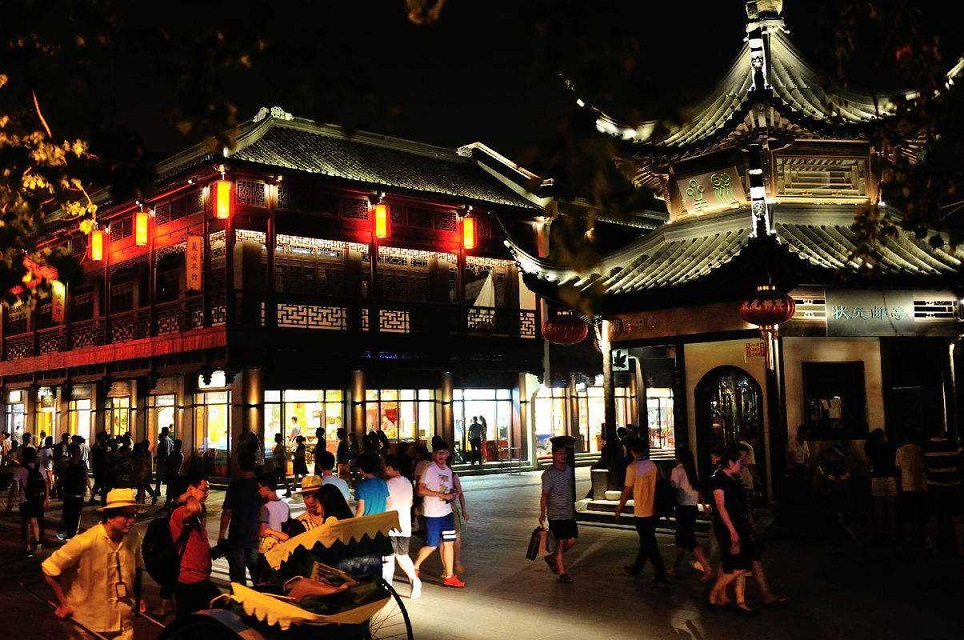 NANJING, Oct. 26 (Xinhua) -- China is accelerating the integration of night economy and digital economy, and constantly expand the new areas of social consumption and technology applications.
According to the 2020 China Night Economy Forum held last Saturday in Wuxi of east China's Jiangsu Province, digital technology is reconstructing the development model of various industries in a comprehensive way. Night economy can make use of digital economy to further extend the consumption market, while digital economy can take advantage of night economy to continuously gain innovation momentum.
An initiative was proposed at the forum, suggesting that China should promote the in-depth integration of digital technology and night economy. With digitalization, Internet and intelligentization as the lead, efforts should be made to expand the application of new technologies such as big data, cloud computing, Internet of Things and artificial intelligence in the night economy, create a batch of demonstrative cases of innovative application of digital economy and release urban development vitality.
Wang Xiaofeng, an official with the Ministry of Culture and Tourism, noted at the opening ceremony that night economy is one of the important consumption areas that can promote the domestic economic cycle.
Chinese government has proposed to build over 200 state-level night cultural tourism consumption clusters by 2022.
Dai Bin, dean of the China Tourism Academy, said that 5G, mobile Internet, smart communication, payment innovation are changing production means and people's lifestyle. The report on China's night economic development in 2020 showed that digital technology is reconstructing the supply side, demand side and supply chain of the night economy, reshaping industrial development pattern, and in turn achieve its own upgrading in the process. (Edited by Zhang Yuan with Xinhua Silk Road, zhangyuan11@xinhua.org)