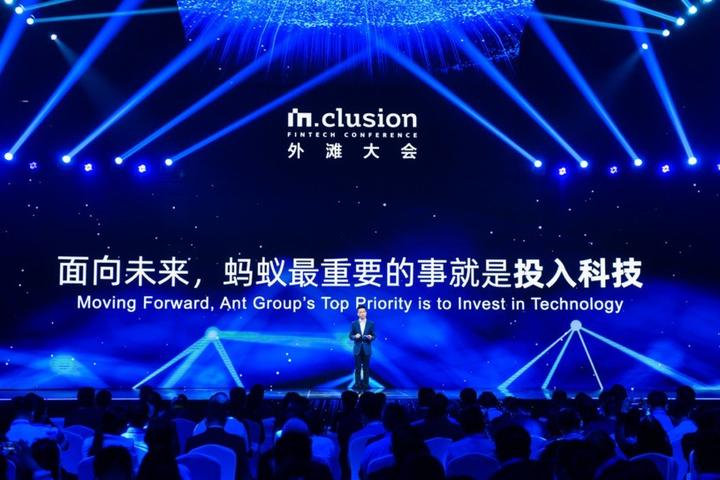 SHANGHAI, Sept. 25 (Xinhua) -- Ant Group, a leading provider of financial services technology in China, will mainly focus on five technological sectors including artificial intelligence, risk management, security, blockchain, computing and technological infrastructure in the future, according to its CEO Hu Xiaoming on Thursday.
Hu made the remarks at the Inclusion Fintech Conference held in Shanghai, adding that technology is Ant Group's core competence.
Based on the in-depth research in the five major technological sectors, Ant Group will provide basic key elements such as computing, credibility, privacy, intelligence and Internet of Things (IoT) for various fintech applications, support digital finance in the whole process, and ensure the efficiency, safety, intelligence and inclusiveness of data flow and capital flow, according to Hu.
Ant Group officially launched a new brand, called AntChain, for the company's blockchain-based solutions, on July 23. It successfully landed on China's sci-tech innovation board, also known as the STAR market, on September 18. (Edited by Zhang Yuan with Xinhua Silk Road, zhangyuan11@xinhua.org)