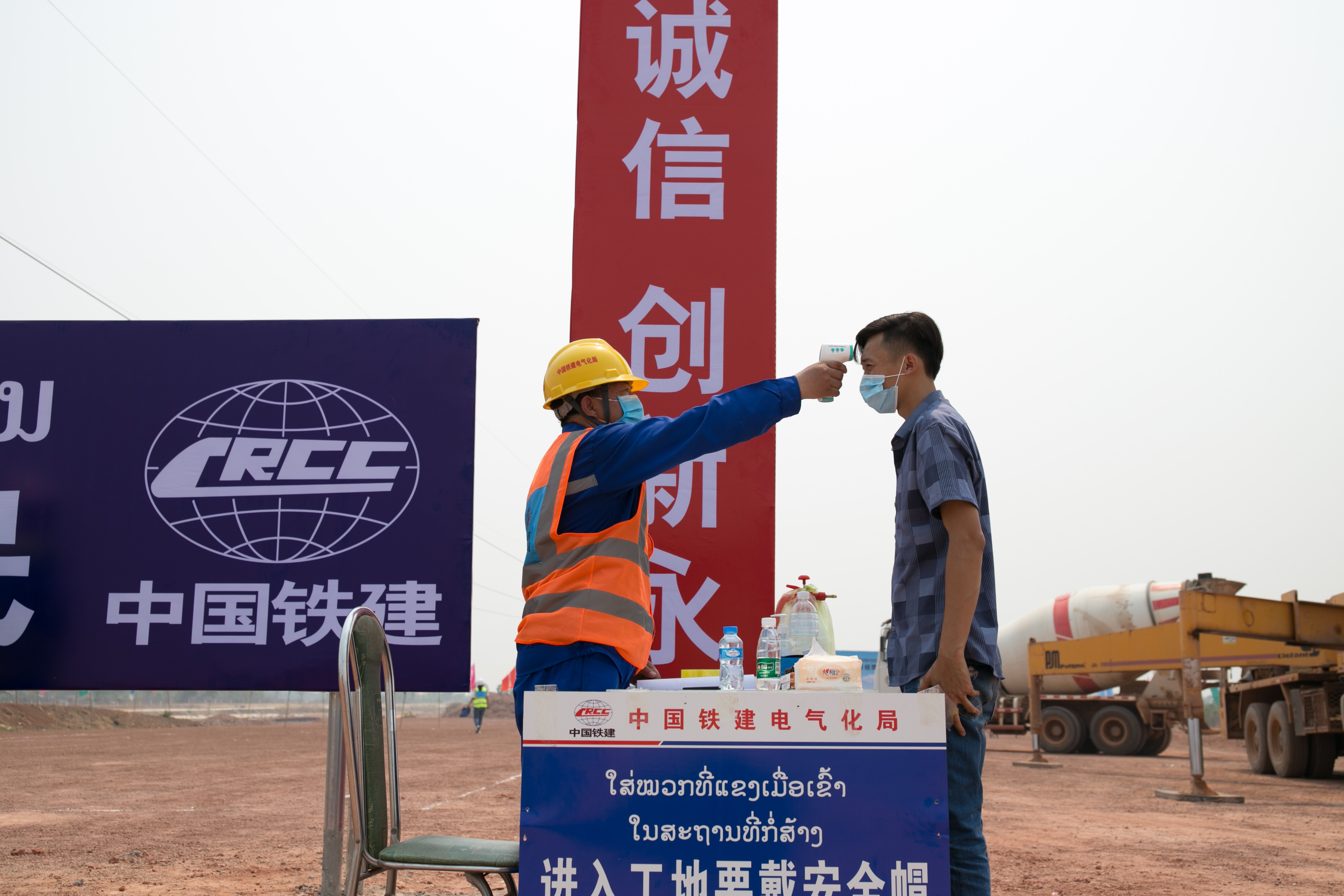 Photo shows a CRCC staff member checks the body temperature of a worker entering the construction site.
BEIJING, Sept. 24 (Xinhua) -- A subsidiary of China Railway Construction Corporation Limited (CRCC) signed an agreement recently for the construction of the fifth section of Moscow-Kazan expressway, a national expressway in Russia.
It marks the first time for a Chinese company to secure a Russian national expressway deal.
The contract value stands at 58.26 billion rubles, or 5.2 billion yuan (about 762.3 million U.S. dollars).
The 729-kilometer expressway, connecting Moscow, capital of Russia, and Kazan, is estimated to be completed in 2024. Once completed, it only takes 6.5 hours to travel between the two cities, instead of the current 12 hours, said Meng Tao, general manager of a euroasian regional company under CRCC.
He added that the whole expressway is divided into eight sections. CRCC is responsible for the infrastructure and facility construction for the fifth section.
The Moscow-Kazan expressway is part of the 8,445-kilometer Western Europe-Western China Road, which starts from Lianyungang, east China's Jiangsu Province, and runs through over ten cities in China, Kazakhstan and Russia.
(Edited by Li Shimeng, Hu Pingchao with Xinhua Silk Road, lishimeng@xinhua.org, hupingchao@xinhua.org)