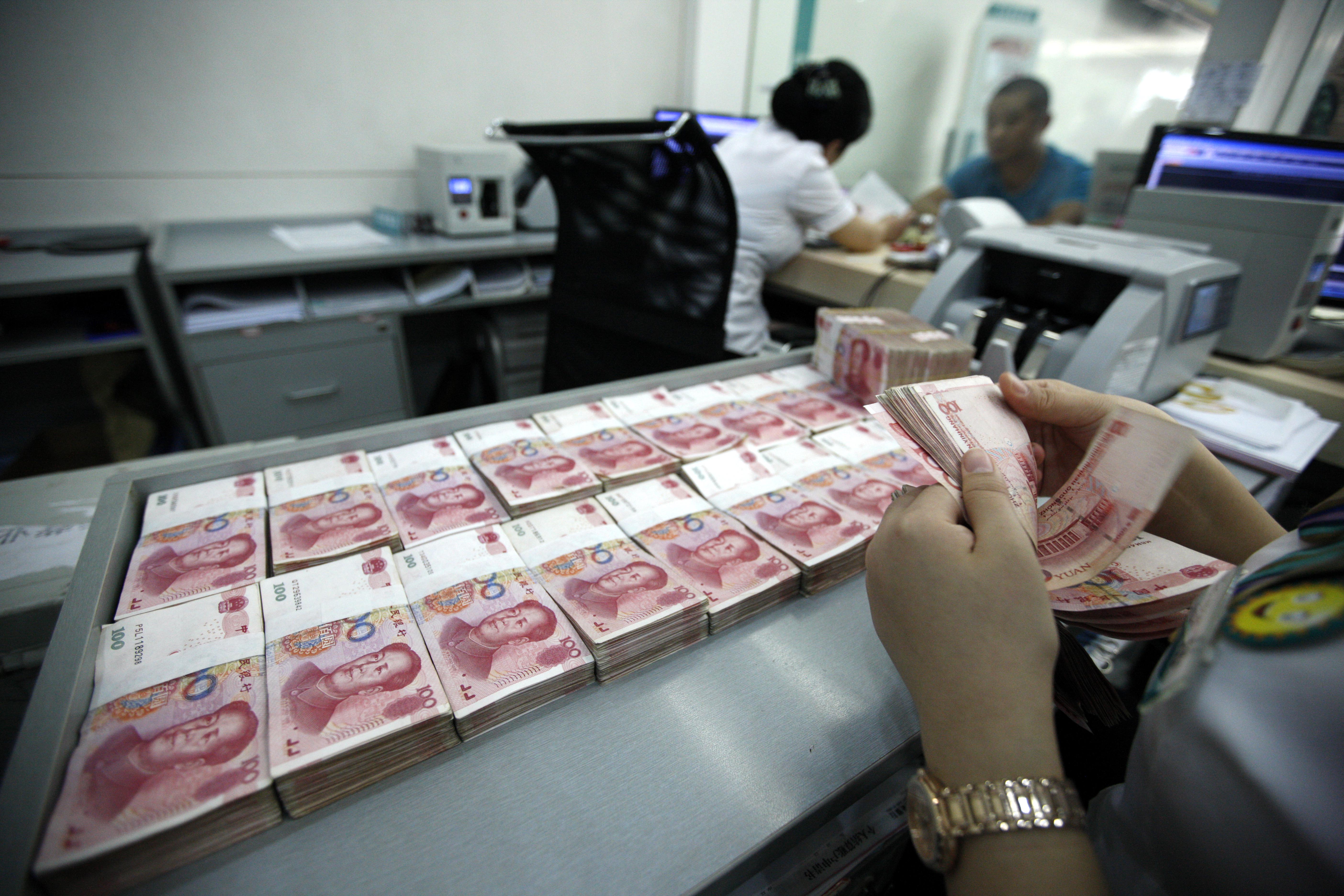 BEIJING, Aug. 27 (Xinhua) -- Since the beginning of 2020, China has launched a series of favorable monetary policies, with the RMB loans increasing by 12.09 trillion yuan in the first half of the year, up 2.42 trillion yuan year on year.
The increased RMB loans have injected vitality into the economic development.
-- Optimized credit structure to support the real economy
5 million yuan loan, 2 hours for approval, online processing, 50 basis points' cut in interest rate... A credit service launched by Guangdong Branch, the Export-Import Bank of China has helped an electric appliance company in Zhongshan overcome financial difficulties by providing about 11 million yuan in the first half of 2020.
Thanks to the support of credit policies, the company has overcome the difficulties in capital and supply chains due to the COVID-19 epidemic, said Wu Jianyong, the person who is in charge of the company.
Since 2020, the People's Bank of China (PBOC) has continued to optimize the credit structure and guide more credit resources to be invested in the real economy.
In the first half of 2020, the amount of new RMB loans issued by financial institutions to the real economy has hit a historic high.
By the end of May, the balance of medium and long-term loans to the manufacturing industry was 4.28 trillion yuan, a year-on-year increase of 19.6 percent, and the growth rate hit a new high since February 2011. Among them, medium and long-term loans to high-tech manufacturing increased by 40.9 percent year on year.
-- Targeted support for small and micro enterprises
In June 2020, Mo Xinmin, the head of Henghe Tea Company in Liwan District of Guangzhou City, who has been in tea wholesale business for 11 years, was worried about the total loan of 12 million yuan to be expired on June 25.
At this moment, inclusive deferred loan to small and micro enterprises and the credit loan support plan became available as two monetary policy tools of "direct access" for real economy. Guided by PBOC Guangzhou Branch, Guangzhou Rural Commercial Bank completed the formalities of loan renewal for the Mo's tea company.
As of July 24, 1,694 local banks supported by the credit loan support plan had granted 2.07 million inclusive credit loans to 1.34 million enterprises, with the loan principal amounting to 162.2 billion yuan. The loan principal for small and micro enterprises under the loan deferral policy was valued about 7 trillion yuan.
--Financial institutions cut profits in favor of real economy
In 2020, Chinese financial institutions are expected to cut profits by 1.5 trillion yuan by means of lower interest rates and charges, supporting the real economy to address challenges, transformation and upgrading.
Yi Gang, governor of PBOC, predicted that this year, RMB loans will increase by nearly 20 trillion yuan, and the increase in social financing will exceed 30 trillion yuan. (Edited by Gao Jingyan with Xinhua Silk Road, gaojingyan@xinhua.org)