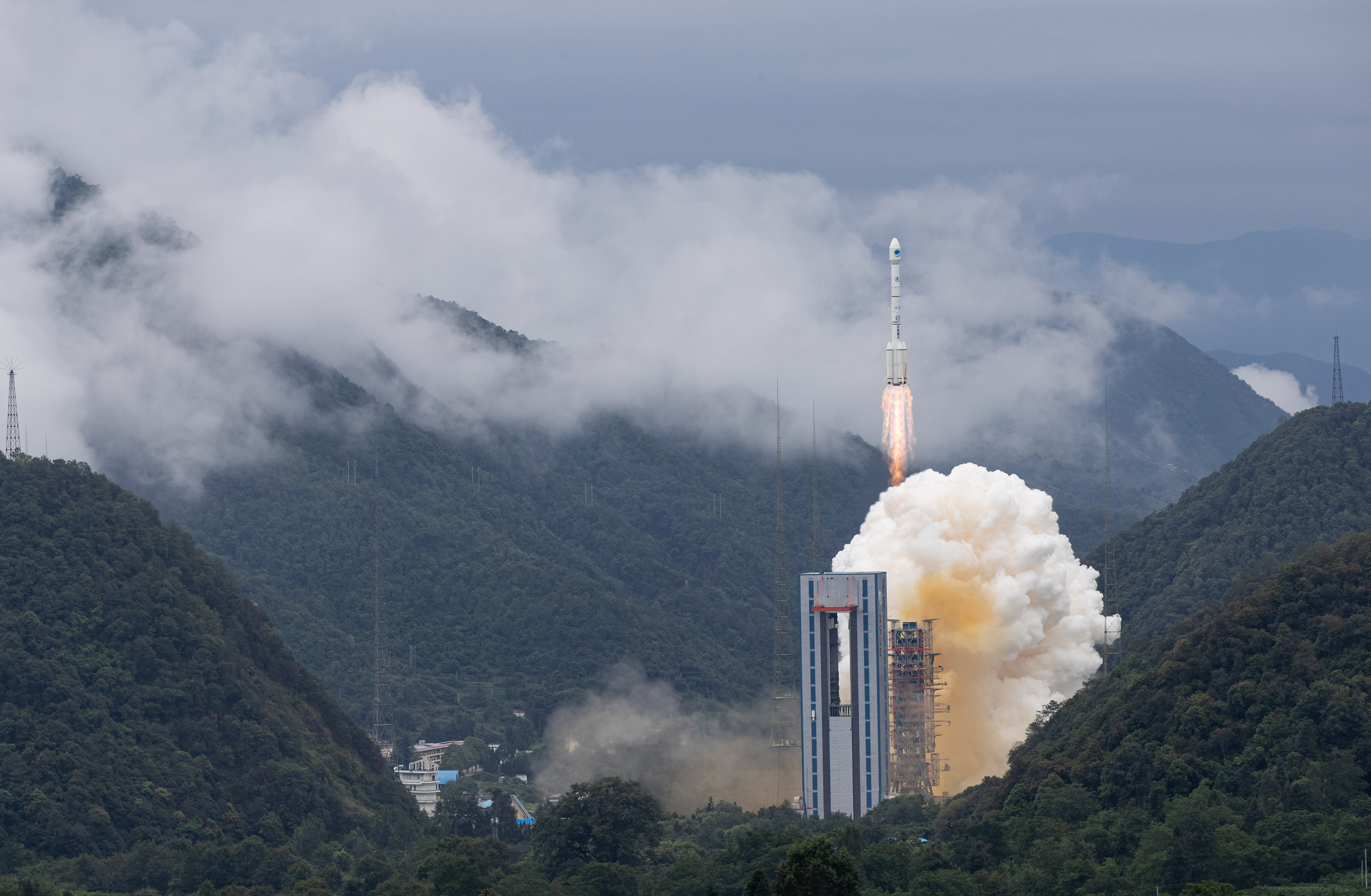 BEIJING, Aug. 4 (Xinhua) -- The integration of emerging technologies such as the Beidou Navigation Satellite System (BDS) and 5G will give birth to new industries, reported Economic Information Daily Tuesday quoting an official.
China will further promote the integration of satellite navigation, 5G, mobile communication, big data, Internet and other emerging technologies so as to create new economic growth points, said BDS Spokesperson Ran Chengqi at a press conference of the State Council Information Office.
Over the past decade, the overall output value of China's satellite navigation and location services industry has increased by more than 20 percent on average annually, Ran pointed out.
The output value of the industry hit 345 billion yuan in 2019 and is expected to exceed 400 billion yuan in 2020, he added.
He also noted that domestic companies are working to integrate the high-precision applications of the BDS system with 5G applications in autonomous driving and Internet cars.
At present, the BDS system has begun to taken shape in terms of application and market development.
The Chinese government should provide policy support in intellectual property protection, tax and capital loans to encourage Chinese firms to expand investment in the Beidou industry chain, said Ran. (Edited by Gu Shanshan with Xinhua Silk Road, gushanshan.1987@163.com)